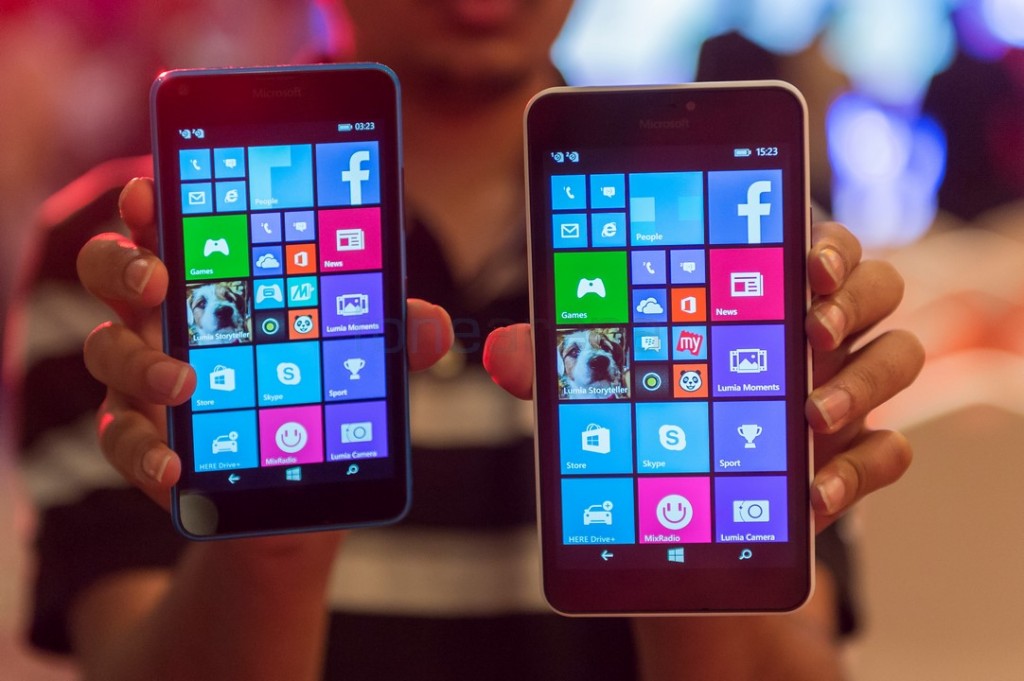 Microsoft launched the Lumia 640 XL and the Lumia 640 yesterday here in India at a price of 15,799 and 11,999 respectively. We were there at the launch and now we have a photo gallery comparing the hardware of the two devices for you.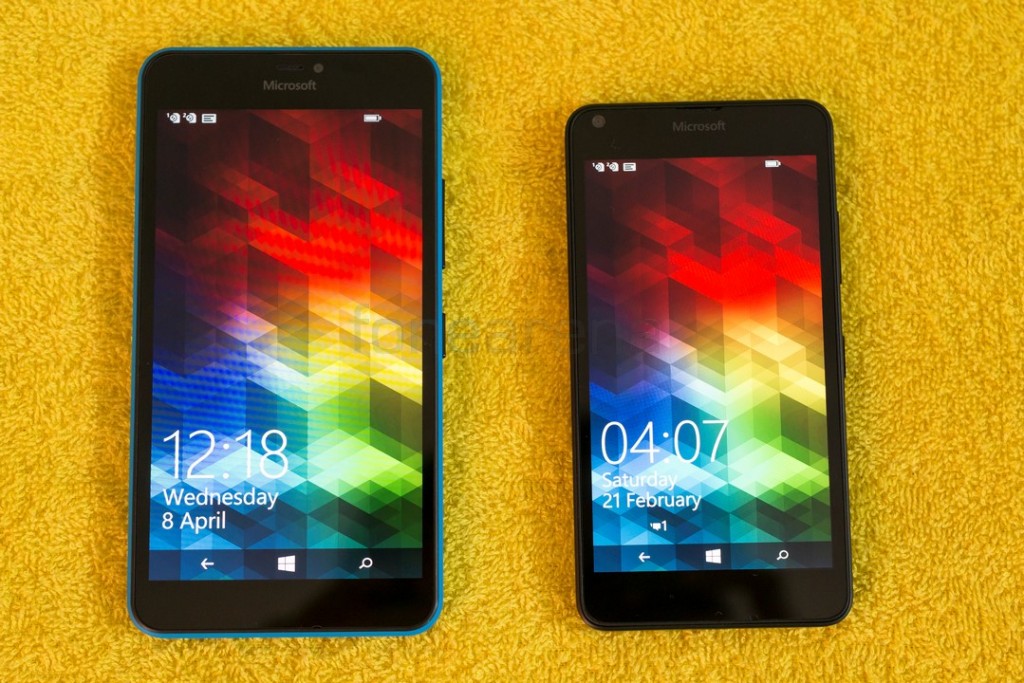 Both the Lumia 640 XL and the Lumia 640 run Windows 8.1 out of the box and will eventually get an upgrade to Windows 10 as and when it hits the market.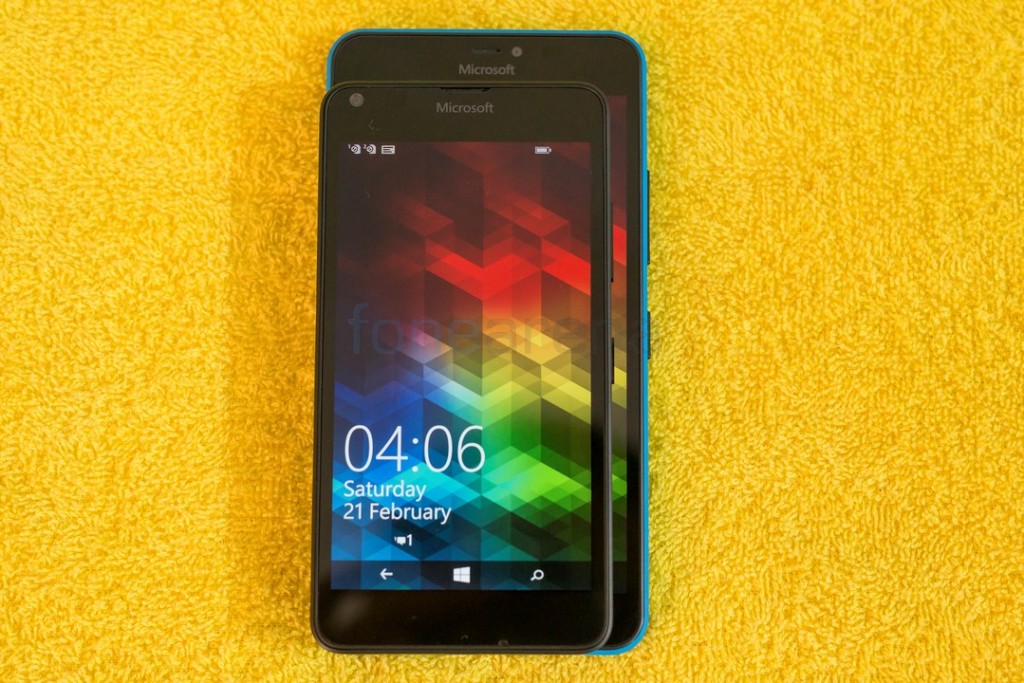 The first difference that you see between the two phones is the size. This is primarily because the 640 XL houses a 5.7″ display while the 640 has a 5″ display. The resolution however remains the same on both the displays.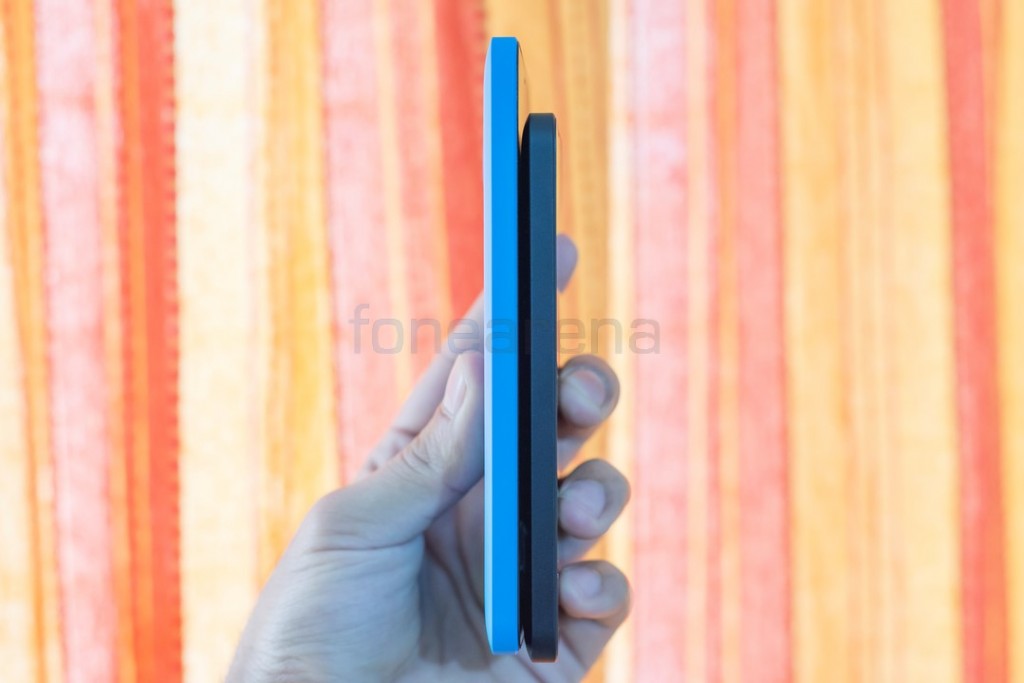 The left side is left empty on both the devices.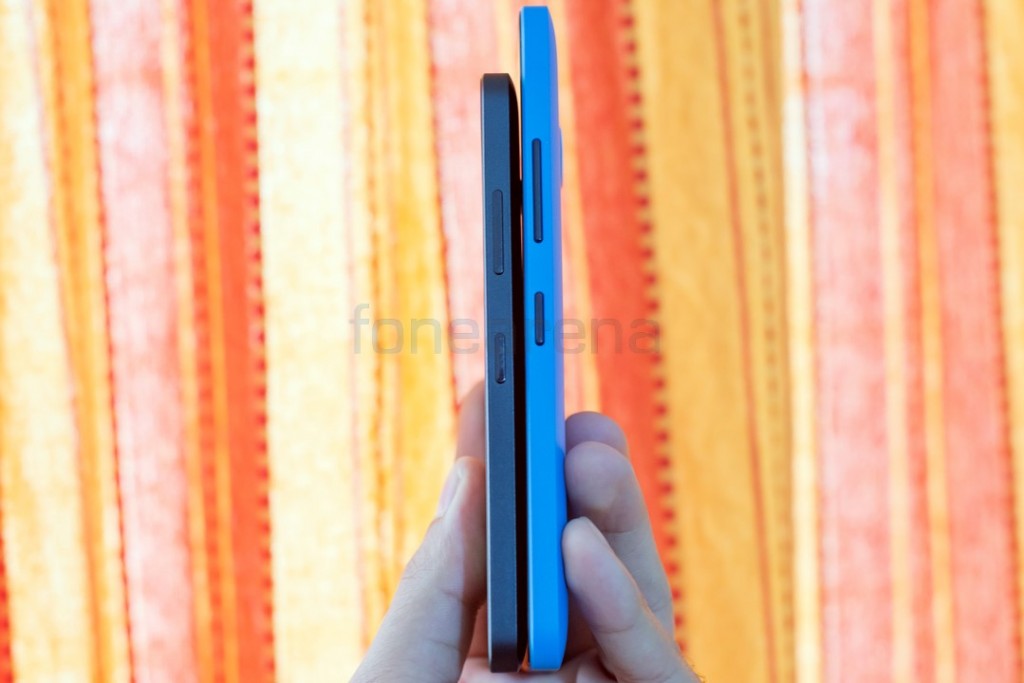 The right side houses the volume rocker key and the power/lock button.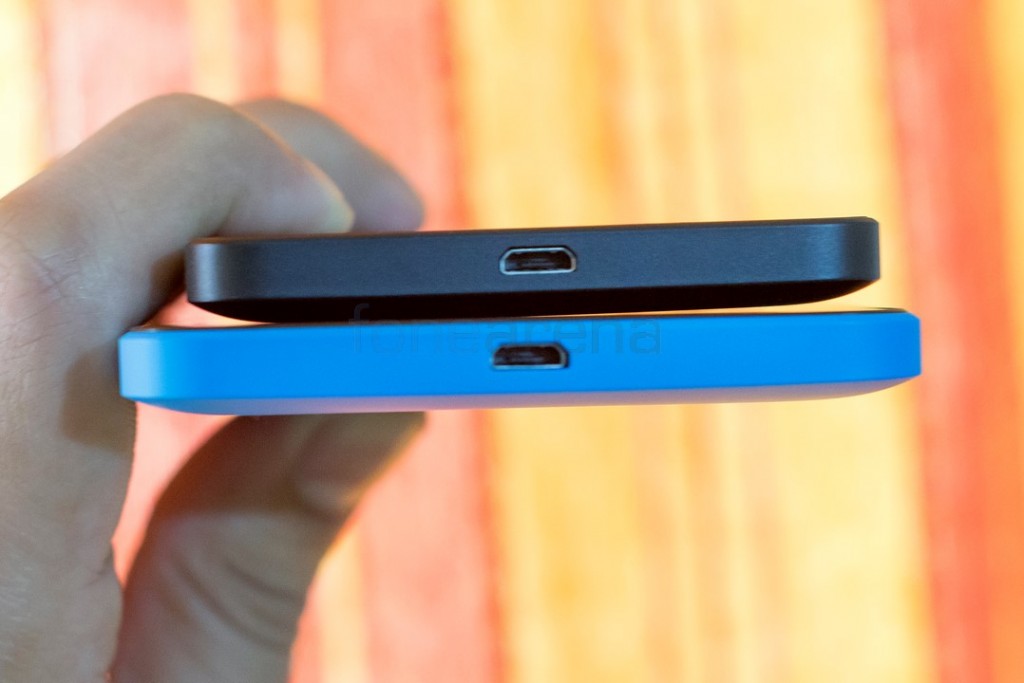 At the bottom you can find the microUSB cable.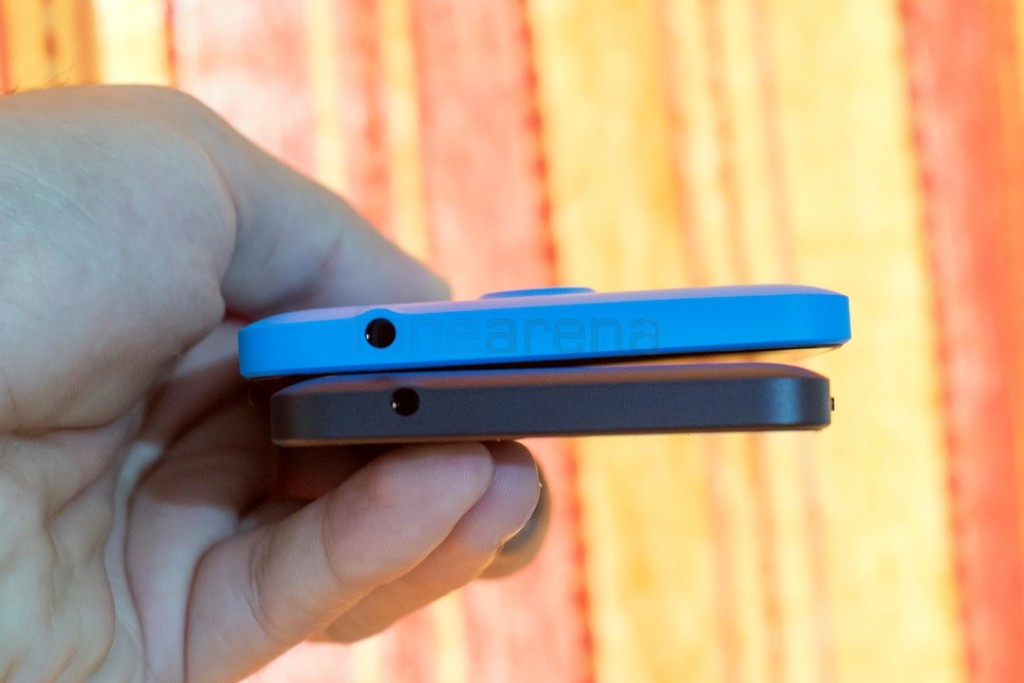 At the top you have the 3.5mm audio jack.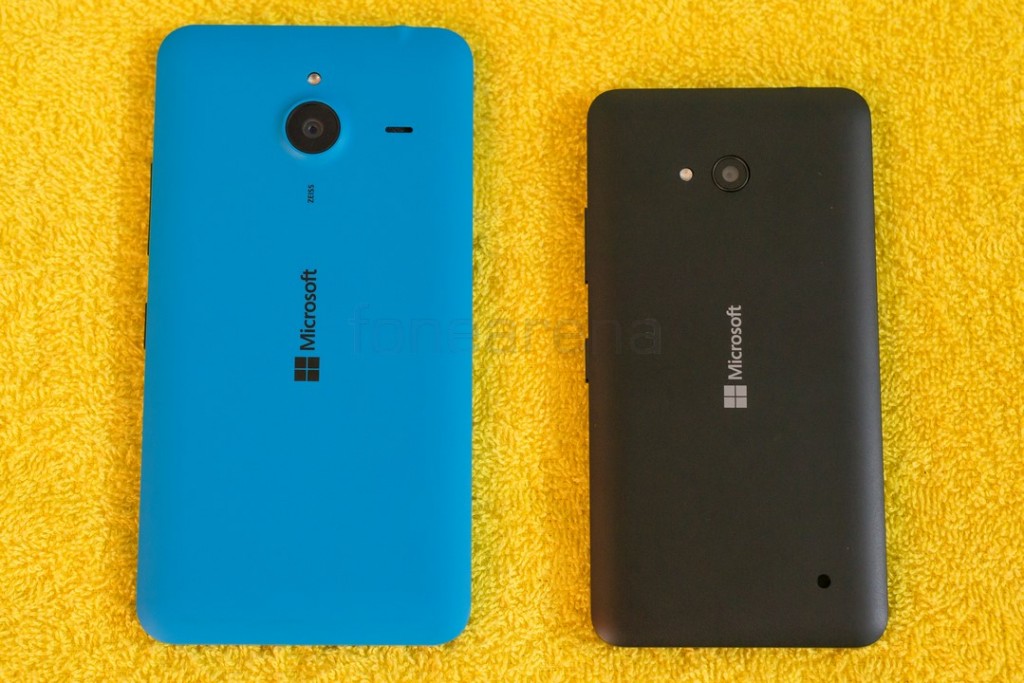 With an increase in size, naturally there will be an increase in weight also as the 640 XL weighs 171 grams while the 640 weighs 145 grams.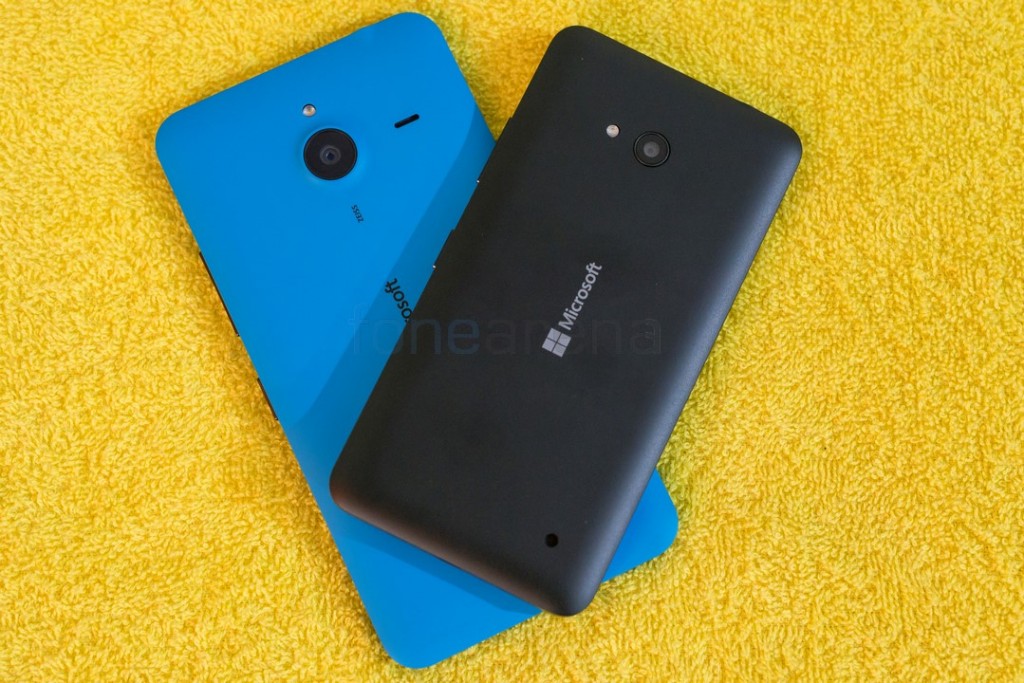 The 640 XL has a superior camera module that has 13MP with a 1/3″ sensor while the 640 has an 8MP sensor with 1/4″ size. The 640 XL also has superior Zeiss optics as compared to the generic one on the 640. The 640 XL also receives a secondary 5MP camera while the 640 makes do with just a 1MP front facing camera. Both the devices are equipped with LED flashes.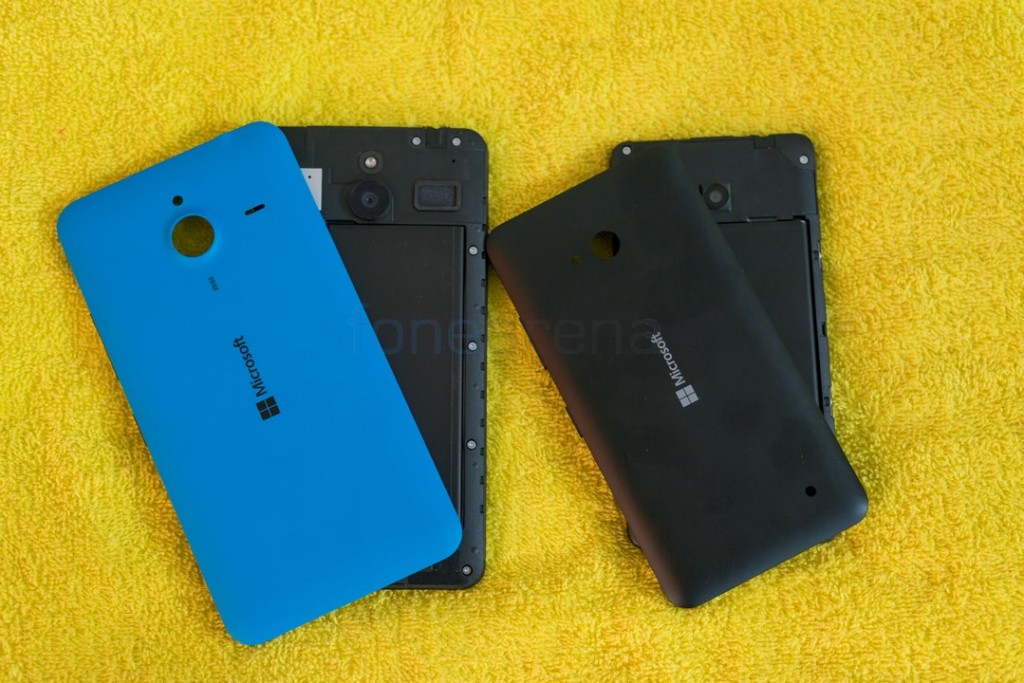 Both the devices feature removable back covers and come in a different range of colours such as Orange, Cyan, White and Black. The 640 XL comes in Matte flavours for all its colours except the White, which is also available in a Glossy alternative. The 640 on the other hand comes with a glossy finish on all colours except the black which comes with a matte finish.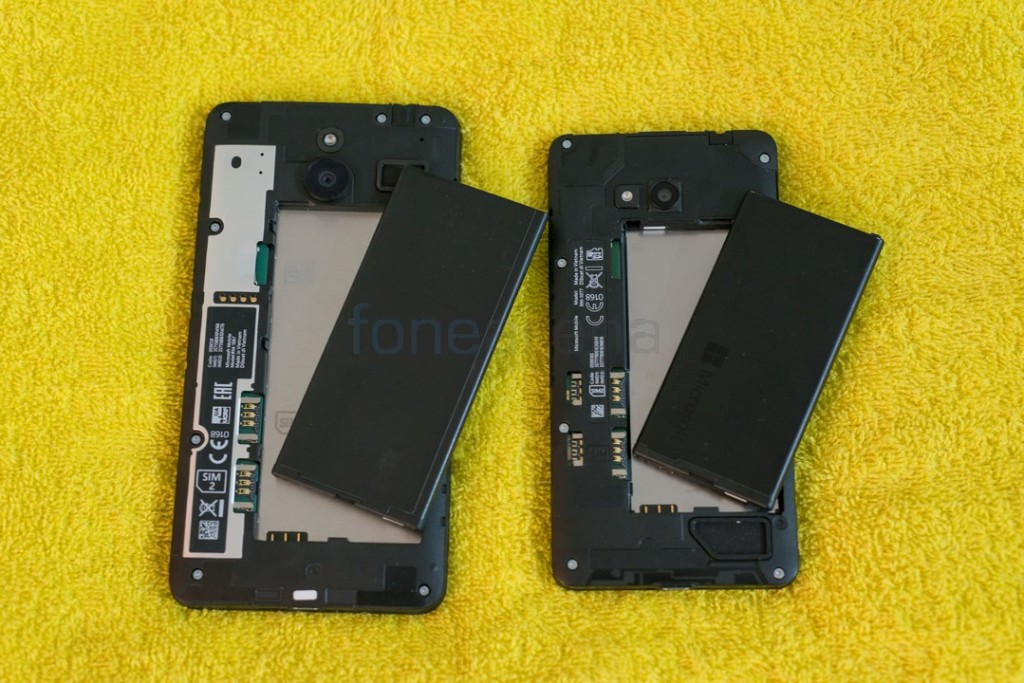 India gets the Dual SIM (micro SIM) variants of both devices and both have removable batteries as well.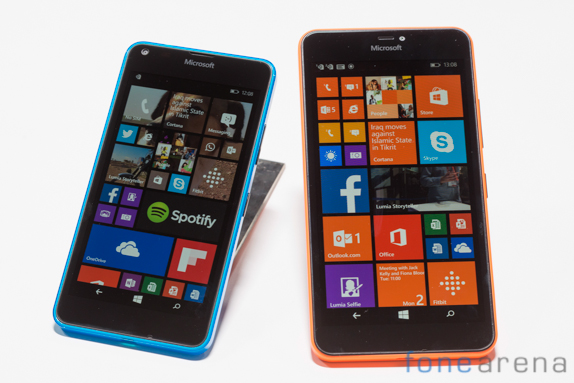 The Lumia 640 XL Dual SIM is available for a price of 15,799 rupees through both online and offline channels. The Lumia 640 Dual SIM however is priced at 11,999 rupees and is available exclusively through Flipkart.