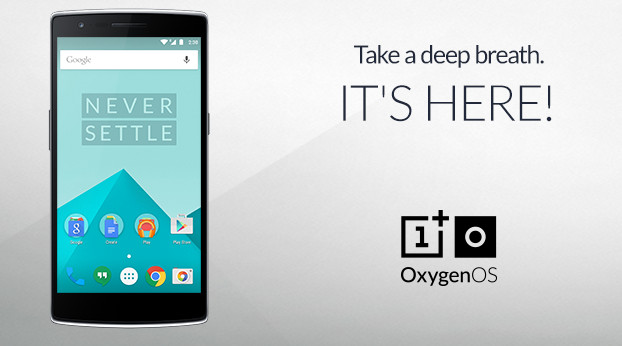 OnePlus has finally released their own OxygenOS ROM based on Android 5.0.2 (Lollipop), after a few days of delay. The OxygenOS is almost stock offering beautiful, clean, and simple interface without any bloatware.
Regarding the OxygenOS, Carl Pei, Director, OnePlus Global on the official blog, said:
Developing OxygenOS has been an incredibly fun and challenging experience for all of us. In this environment where everyone is fighting to standout with custom ROMs, we think it's important to go back to basics. We place things like performance and battery life over gimmicks and bloated features.

We want to be careful that we aren't adding features simply for the sake of differentiation. We've implemented some important features thus far, but they are subtle and meaningful. That's our philosophy behind OxygenOS: keep it light and essential.
You can download OxygenOS ROM from the OnePlus website and manually flash it on your OnePlus One smartphone. You can find the instruction to install it on the OnePlus One from the official OnePlus forum. There are some issues since this is the first version, which will be improved eventually.