Flipboard has launched a web version that will let users access the service on desktop. The popular news and magazine reading service was previously available only on mobile apps.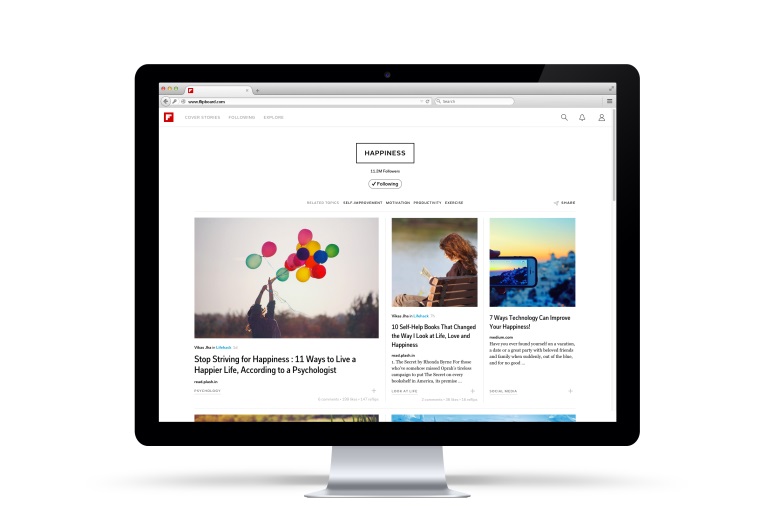 Flipboard users can simply log in to Flipboard.com and access the content ranging from topics like technology, sports, and more including Cover Stories. One of the major changes for the web version of Flipboard is that instead of 'flipping' users will have to scroll the content. It gets responsive layouts for different screen sizes and even offers a unique take on browsing feeds with a mouse click.
httpv://www.youtube.com/watch?v=CgdU8UvwfB4
Similar to the mobile app version, the videos and GIFs also work in line on the web app. You can sign into Flipboard's website and get all your favorite feeds and customized feed settings from the app to the site. New users can access the newly launched web version of the site with options to log in through Facebook or Google+ or just create an actual Flipboard account. Once you personalize your feed with content to follow, the changes will be kept across the web and the mobile apps.