Facebook has launched Internet.org service in Colombia. The Internet.org mobile app will give users in Colombia free access to a handful of online services on their mobile phones.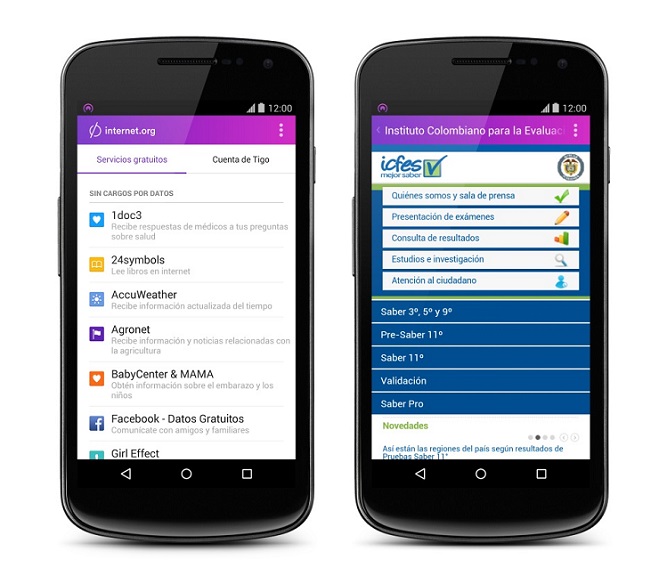 "Through the app, Tigo customers in Colombia will have free access to government services including: Instituto Colombiano para la Evaluación de la Educación, an education assessment service and Agronet, a service that provides information on agriculture and rural development."

posted Facebook in a company blog.
This is the first time the app is making its debut in Latin America. Tigo customers in Colombia can access Facebook, Wikipedia, Facebook Messenger, AccuWeather, BabyCenter, Girl Effect, Mitula, Para la Vida, Su Dinero, Tambero, UNICEF, Wikipedia and YoAprendo and a slew of other basic services for free.
The Internet.org app was launched in Zambia last year in July and offered similar feature to the users. Facebook had announced its ambitious Internet.org project in 2013 with an aim to bring affordable internet access to emerging markets like India and Africa.