For the last couple of years, we have been seeing Google and Apple getting head to head in the hot mobile device market. Critics were writing off Microsoft in the mobile operating systems space. Just when people were losing hope, Microsoft bangs in the announcement of the Windows Phone 7 at the Mobile World Congress 2010 here in Barcelona, Spain. Microsoft CEO, Steve Ballmer unveiled the Windows Phone 7 with his trademark "i-dont-need-mic" voice. FoneArena brings you pictures and videos from the press conference.
Microsoft CEO Steve Ballmer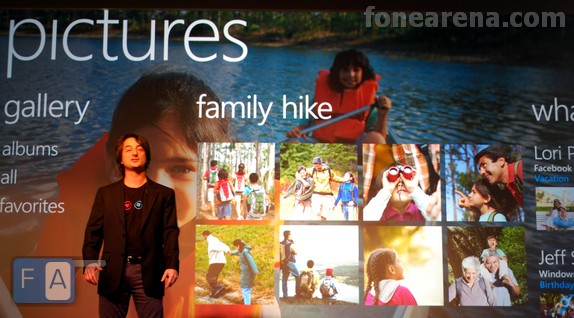 Joe Belfiore, Corporate Vice President, Windows Phone Program Management
Windows Phone 7 UI Walk-Through
httpv://www.youtube.com/watch?v=YFKFOpjAHVM
Microsoft's mobile team focused on 5 important categories in the design of the Windows Phone – People, Office, Pictures, Music and Videos, Games. The homescreen comprises of customisable tiles which enables quick and easy access to most needed functionality and apps. The phone offers full integration of social networking services like Facebook, Twitter, Myspace.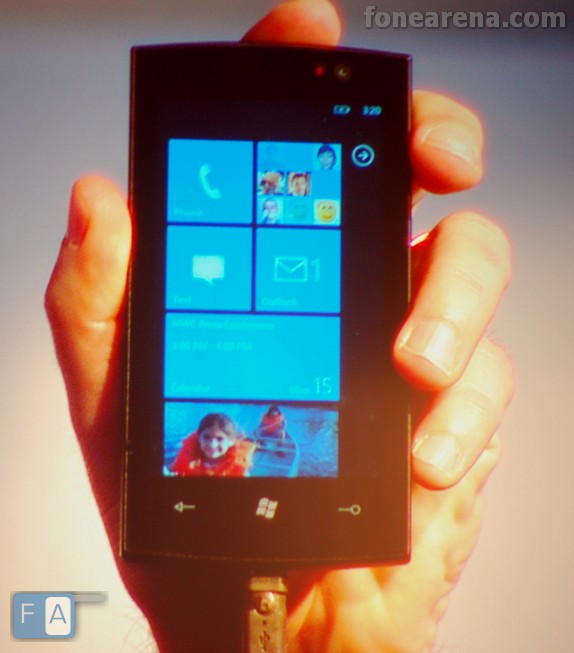 Windows phone also offers a mobile version of Xbox live.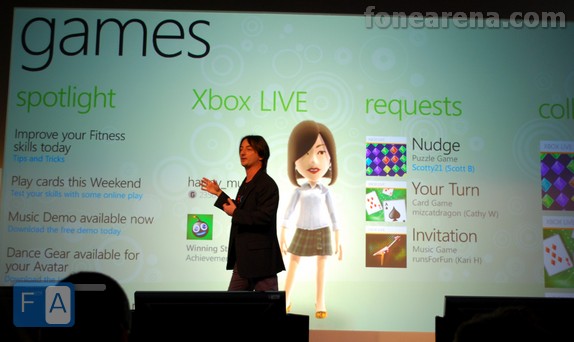 Microsoft office suite's most commonly used note taking application, OneNote will be undergoing a complete redesign for mobile use.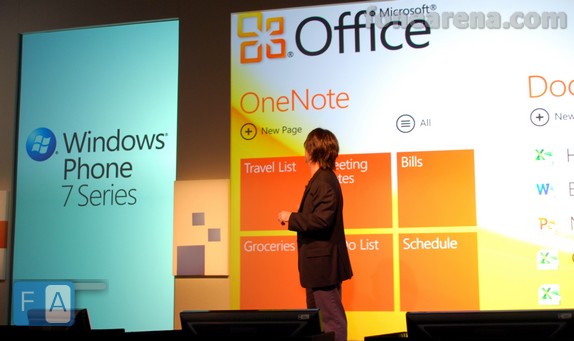 Zune, the portable media player from Microsoft shall provide the music and video experience for the Windows Phone 7 series.  Zune HD, a favourite media player for Windows users is undergoing a makeover of its user interface to take advantage of the multi-touch screen.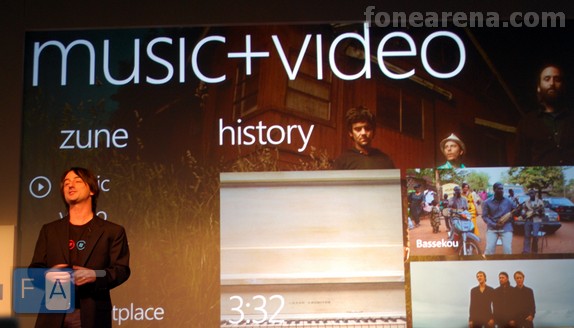 The announcement has clearly indicated that Steve Ballmer and Co shall not be satisfied being a silent spectator to the brewing mobile war but get into it. With over 60,000 Android based mobile phones being shipped every day and Windows Phone not expected until the end of the year, it would be interesting to see how much of an impact the Windows Phone will make in the mobile market.