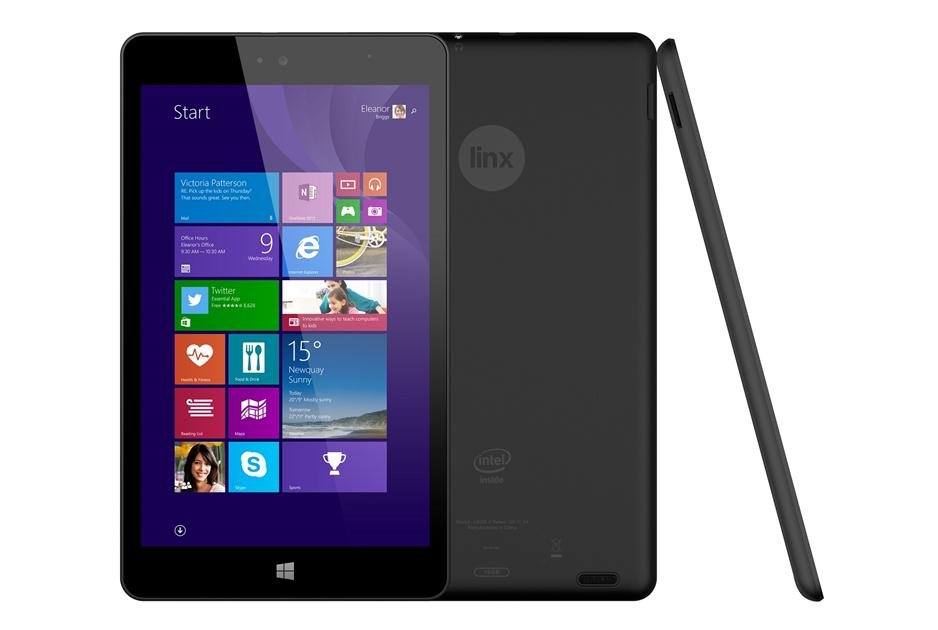 Looking for a full Windows 8 tablet? Staples UK is offering an excellent deal with the 8-inch Windows 8.1 Linx 8 tablet available for just £49.98. It also comes with a free year of Office 365 (which is worth more than the price you pay) and with their trade-in offer, you can get a £30 rebate.
If you've got an old tablet lying around that you no longer use, you can send it in via the mail and you'll get £30 back. This brings the total cost down to just £19.98 which is excellent value for a full Windows 8.1 tablet and Office 365 subscription.
The Linx 8 comes with an 8 inch 1280×800 pixels IPS display and is powered by a 1.33GHz Intel Atom quad-core CPU with 1GB RAM. Under the hood there is 32GB internal storage which can be expanded by up to 64GB with a microSD card. It also comes with dual 2MP cameras capable of 720p HD video recording and a 4000mAh battery that offers between 5 and 7 hours battery life.
If you're in the market for a slightly bigger tablet, then check out the Linx 10 which offers a 10 inch display with similar specs that include 2GB RAM (instead of 1GB) and a 7900 mAh battery that offers between 6 and 8 hours life. This costs £79.98 and if you have a tablet you can trade in, the rebate increases to £50 which means you'll pay just £29.98 for the overall package.
As pointed out by Windows Central, both are sold out on the Staples website so you'll need to pop in store if you want to pick one up.