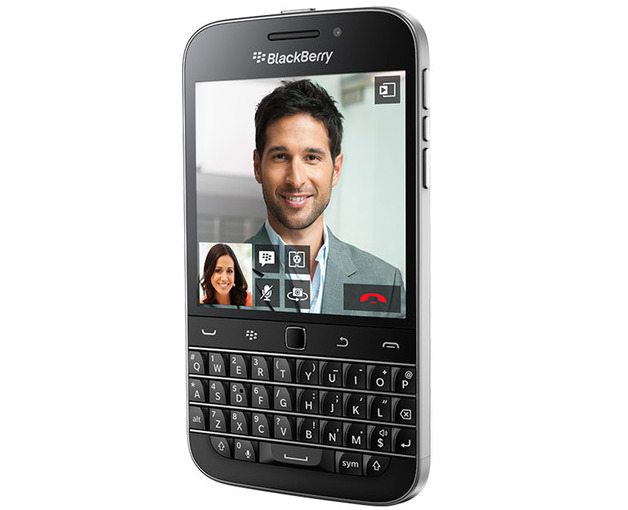 BlackBerry have today officially unveiled their new BlackBerry Classic smartphone (although it went up for pre-order a few weeks back) and the company said shipments of its new handset would begin this week. However, in the UK it seems you'll have a while to wait yet as the handset is not set to begin shipping until mid-January.
BlackBerry's UK Online Store states that Classic shipments are expected to begin in the middle of next month and this information is verified by online retailer Unlocked Mobiles who state that stock of the Classic is due in the 1st week of January. In comparison, the BlackBerry US Online Store states that the Classic will ship on 31st December 2014 for new orders, but for those who don't want to wait, Amazon US have the handset in stock and ready to ship.
The Classic is designed to be the next-generation evolution of the iconic Bold range. Looking akin to a cross between the BlackBerry Bold 9900 and 9790, the Classic offers features that will feel familiar to any BlackBerry user whilst also sporting specs designed for a modern handset.
The front features a four row full QWERTY keyboard with the iconic BlackBerry navigation keys and trackpad above it and just above this is the 3.5 inch display offering 720 x 720 pixels resolution (which equates to around 294 pixels per inch density). The Classic is powered by a 1.5GHz dual-core processor with 2GB RAM and 16GB internal storage which can be expanded by up to 128GB using a hot-swappable microSD card.
Under the hood, the BlackBerry Classic has support for all LTE bands used in the UK and LTE Cat 3 support means it offers download speeds of up to 150 Mbps on the move. The whole unit is powered by a 2515 mAh non-removable battery (unlike past Bold handsets) which BlackBerry claim offers up to 17 hours talk time (on 2G) and the BlackBerry Classic runs the latest BlackBerry 10 OS with all its productivity-focused features.
The BlackBerry Classic is available to order for £349 Unlocked and SIM free direct from BlackBerry UK.