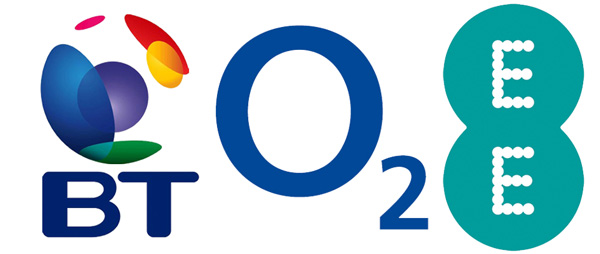 The saga is finally over (well partially at least): as expected, BT have confirmed they are in exclusive talks to buy EE – Britain's largest mobile network – for the large sum of £12.5 billion. BT have confirmed their period of exclusivity would last for several weeks whilst negotiations took place and is likely to be a blow for O2's Spanish owners Telefonica who have been trying to offload their UK operation.
A few weeks back we heard that BT was in talks to buy either O2 or EE and after that we also heard that the firm was favouring a bid for O2 as the EE acquisition would be subject to several regulatory hurdles. The make up of the post-acquisition BT would see EE's owners – Germany's Deutsche Telekom and France's Orange SA – take a 12% and 4% share in BT respectively. The 12 percent ownership share given to Deutsche Telekom would also mean that the Germany owner of the T-Mobile brand would be able to appoint one member of BT's board.
BT said "The proposed acquisition would enable BT to accelerate its existing mobility strategy."
EE holds approximately 34 percent of the UK mobile market according to revenue and the proposed deal would make BT the largest communications provider in the UK, surpassing even the behemoth that is Vodafone. With BT in talks to buy EE, mobile rival Three – owned by global communications giant Hutchinson Whampoa – is expected to make a bid for O2 as the firm has been widely tipped to be buying the firm that BT didn't bid for in an effort to boost its UK operation.