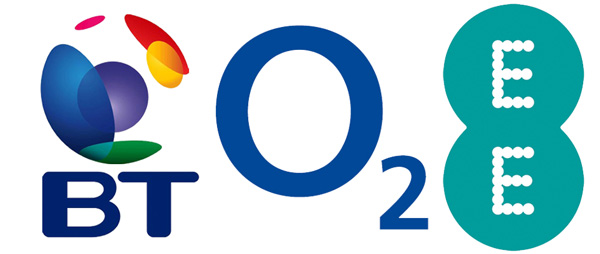 BT looks set to push ahead with a deal to purchase O2 after opting for the network over bigger rival EE. According to a report published by This Is Money, the O2 deal will cost BT a little less than acquiring EE but despite the latter having 3 million more customers, a potential acquisition would have faced significant regulatory hurdles.
It's long been expected that BT would re-enter the mobile market and this was confirmed after O2's parent company – Spain-based Telefonica SA – announced they were in talks with BT to sell their profitable UK network. At the same time, BT confirmed they were also in talks to acquire EE – who are the UK's largest network with approximately 35 percent market share – and last week we heard that BT were set to make a firm bid for either network by Christmas.
The move to acquire EE would have made BT the largest broadband, TV and landline provider in the UK but would have meant significant regulatory challenges that would likely result in the company being split into multiple entities. As Telefonica acquired BT's former Cellnet mobile network in 2005 and rebranded it to O2, the decision by BT's board to push ahead for a deal for O2 is considered by many as the completion of a circle.
With O2, BT will have a large mobile presence and at the same time, access to thousands of Wi-Fi hotspots that it can combine with its BT-WiFi portfolio. Furthermore, incentives such as O2 Priority (including early access for gig tickets) would present extra added value for BT's existing customers in the UK.
None of the companies involved in the negotiations are commenting on the situation but it's widely believed that BT wants to complete the acquisition before Christmas. If this is the case, expect there to be a lot of new information over the coming few weeks.