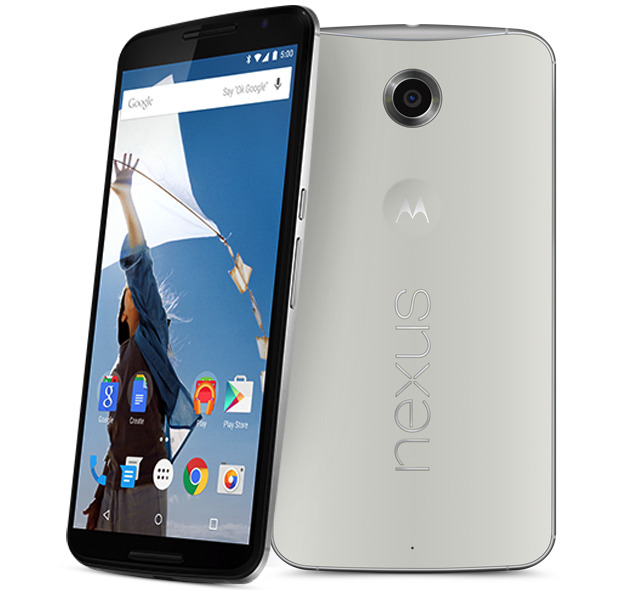 O2 have stolen a march on its rivals by launching the new Google Nexus 6 in the UK a few days ahead of Carphone Warehouse. The handset is available on O2's Refresh tariff and is available to both new and existing customers. The retailer is offering a special deal on the handset, offering unlimited minutes and texts with 2GB data each month for £38 per month. For those wanting it on Pay As You Go, it will cost £479.99 which is less than Google's own retail price.
Rival Carphone Warehouse was one of the first to confirm they will be stocking Google's new Motorola-made Nexus handset but O2 are offering it a few days ahead of Carphone's launch this Monday (December 8th). Originally we expected the Nexus 6 to land in the UK last month but after several delays, customers will finally be able to get their hands on the smartphone.
Unlike previous Nexus devices, the Nexus 6 does not trade off specs for a lower price tag – instead it packs all the latest specifications but comes with a hefty price tag attached. Featuring a 5.96 inch Quad HD display, dual front facing speakers, a 13MP camera and an aluminium body, the Nexus 6 is powered by a 2.7GHz Snapdragon 805 processor with 3GB RAM, Android 5.0 Lollipop OS and a 3,200 mAh battery.
The Nexus 6 is one of the first handsets to be aided by Project Volta which can add up to six hours of use to your battery in just 15 minutes when using the charger in the box. The smartphone also comes with an "Ambient Display" and according to Google's Android Lollipop overview, this means "your device will wake up as soon as you pick it up or tap the screen twice".
Want to know more or buy the Nexus 6? Head over to the O2 Website.