Jolla has now stretched three new goals for its tablet project. The company has said that it will add the option for Jolla Tablet owners in Europe to upgrade their device to a 3.5G HSDPA for $30 if the campaign hits $2.5 million.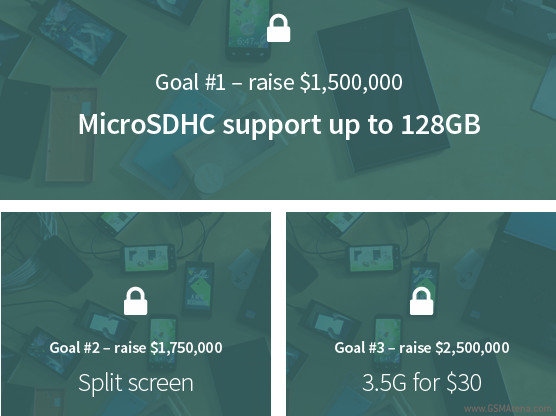 If the company hits $1.5 million, the Android-compatible Sailfish OS tablet will get MicroSDHC support, allowing it to take memory cards of up to 128GB in size. If it hits $1.75 million, it will gain the ability to view and run two apps simultaneously, split-screen-style. And if $2.5 million is pledged, it will gain 3.5G cellular connectivity. Jolla will then look to make the cellular-connected version available in other markets later.
Jolla announced the tablet earlier this month that has 7.89-inch (2048 × 1536 pixels) display at 330 ppi, powered by a 1.8GHz quad-core Intel Atom processor and runs on Jolla Sailfish OS 2.0. It has a 5-megapixel rear camera and a 2-megapixel front-facing camera. It has  2 GB of RAM, 32 GB of internal memory, microSD card support, and a 4300 mAh battery. The tablet is 7.7mm thin and weighs 384 grams.
The Jolla Tablet crowd-funding campaign is running until 9 December. The company is aiming to ship the finished device by May 2015. The company raised about 50% of the Goal amount of $380,000 in less an hour and crossed the goal in less than two hours.