The Black Friday sale has a number of luring deals on a range of devices. One such deal is on the Pebble smartwatch which is available at just $79 against the original price of $99.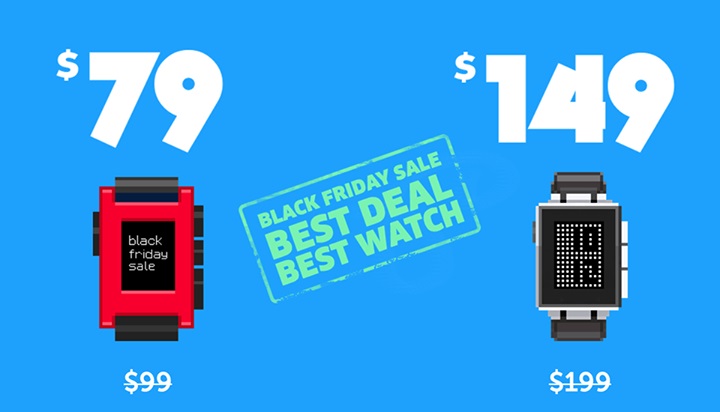 Along with the Pebble smartwatch, the company has also slashed price for the Pebble Steel which is now selling at $149 against the price of $199.  The Pebble Classic smartwatch offer the e-ink display which is supported by a LED backlight, and has a resolution of 144×168 while the body  is made entirely of plastic. On the other hand the Pebble Steel that comes with stainless steel chassis and strap and is thinner than the Pebble classic.
Both the watches had received a $50 price cut in September this year where the Classic was available at $99 and the Steel at $149. The Pebble smartwatches are available at Best Buy for the discounted prices.