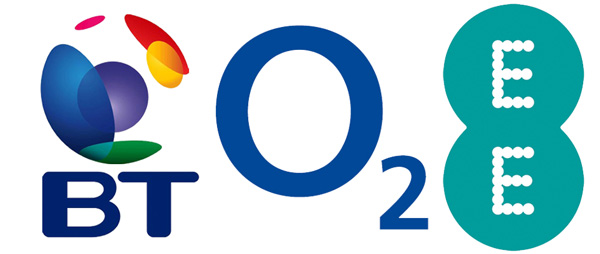 British Telecom is allegedly already in talks with UK network operator EE following the alleged approach by Telefonica to form a "strategic partnership" that would see BT buy the company's UK operator O2. According to sources cited by Reuters, BT is currently in "early stage" talks with EE over a major deal which may yet present a challenge to Telefonica's master plan.
In a statement, BT said:
"We have received expressions of interest from shareholders in two UK mobile network operators, of which one is O2, about a possible transaction in which BT would acquire their UK mobile business"

"All discussions are at a highly preliminary stage and there can be no certainty that any transaction will occur."
BT previously had its own mobile network Cellnet in the early 2000s but sold it to Telefonica back in 2005 for £17.7 billion as the company focused on its fixed-line and domestic businesses. However, the increase in quad-play operators – rivals Virgin Media and Sky as well as mobile operator EE all offer quad-play services – coupled with the launch of Vodafone's quad-play offering next Spring has forced BT back into the market it once had a firm foothold in.
The quad-play market is considered to be lucrative with Telefonica COO, José María Alvarex-Pallete, being quoted by the Financial Times as saying:
"The question is if the UK becomes convergent in future. If the UK is to be a convergent market then we would evaluate all options. We don't see a major preference for that from consumers [today]. If this situation was to change, then we would evaluate all options."
The question of whether BT adopts to 'go-it-alone' and acquire O2 or strike a partnership with the UK's biggest operator EE is one that is yet to be answered but both options offer unique opportunities for BT. A partnership with EE would give it access to the UK's largest mobile infrastructure, it would be dealing with its own rival; a partnership with O2 however would allow BT to use its own infrastructure (including the spectrum acquired in the 4G auction) and couple it with O2's network to provide a credible alternative to its rivals.
Talks are clearly at preliminary stages with both Telefonica and EE and the question of who BT will sign with is yet to be decided but we'll keep you updated with more information as we have it.