The LG G Watch R has arrived on Google Play Store in the United States. Announced in August, the Android Wear smartwatch from LG is priced at $299 and will ship out in 1-2 days after the order is placed.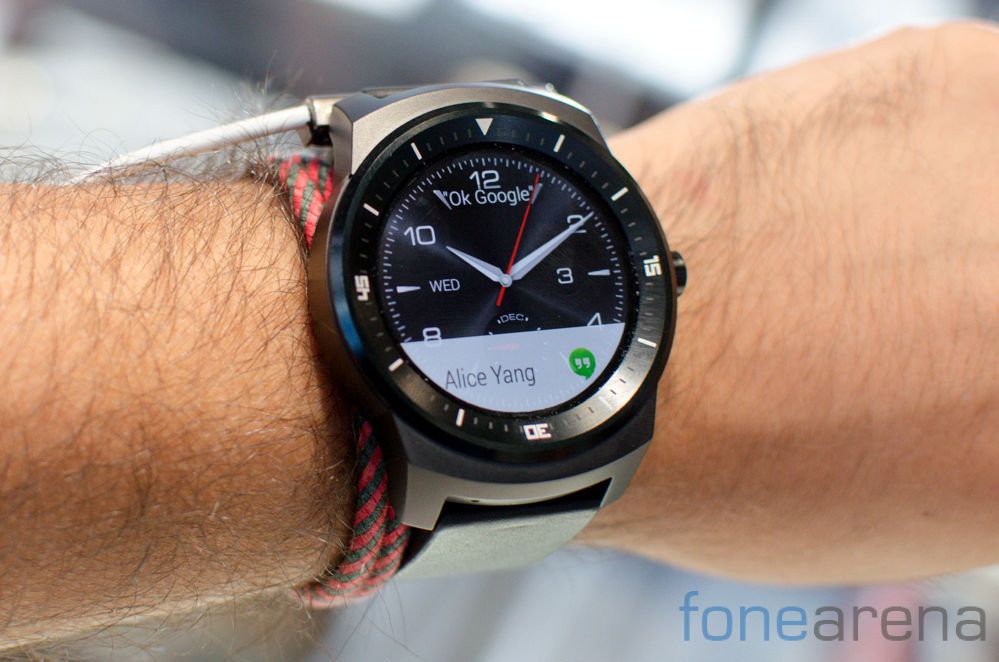 The circular smartwatch from LG  has 1.3-inch (320 x 320 pixels) P-OLED Display and is powered by a quad-core 1.2GHz Snapdragon 400 SoC, 512MB RAM and 4GB internal storage. It is dust and water resistant and can stay in water up to meter deep for 30 minutes and packs a 410mAh battery.
LG G Watch R sports a circular display encompassed in a stainless steel frame and comes with a genuine 22m leather belt that can be changed as per your choice. It is compatible with Android devices running Android 4.3 and higher. The watch has the photoplethysmography (PPG) sensor at the back that measures your hearbeats.