HTC had first announced last month that One M8 and M7 will receive Android 5.0 update "within 90 days of receiving final software from Google." Today, the company has revealed that it has received the source code for Lollipop.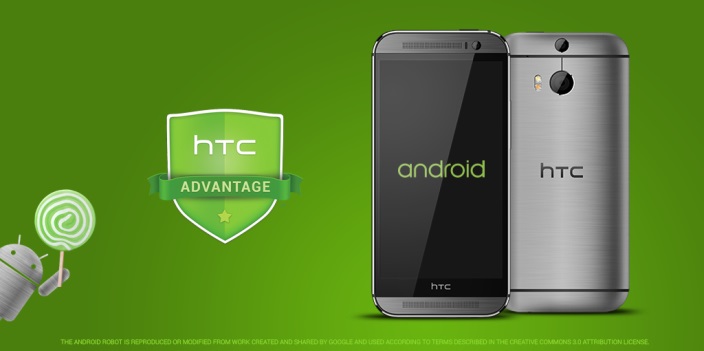 HTC One M8 and M7 will be updated to latest version of Android within three months from today. The company announced the news via Twitterthereby making it official. Both the devices will receive the Android 5.0 Lollipop update in February. HTC did not mention Lollipop coming to any other devices, but followed up with a tweet that it will soon update other devices to the latest Android version. The quicker update cycle is part of what the company calls the "HTC Advantage."
A report last month revealed that other devices like HTC Desire EYE, HTC One Dual Sim, HTC One E8, HTC Butterfly 2 and many other smartphones will receive the Android 5.0 update anytime between January and March. The One Mini 2 and Desire 816 should receive Lollipop update sometime in March or April, while the One Max, One Mini, and Butterfly S are slated for the update sometime between March and May.
Yesterday, @upleaks posted on Twitter that One M8 will receive the Android 5.0 Lollipop update with Sense 6 instead of Sense 7.