Gmail for Android has been updated with Material Design and a bunch of new features. The version 5.0 gets a modern design along with more cleaner and colorful UI.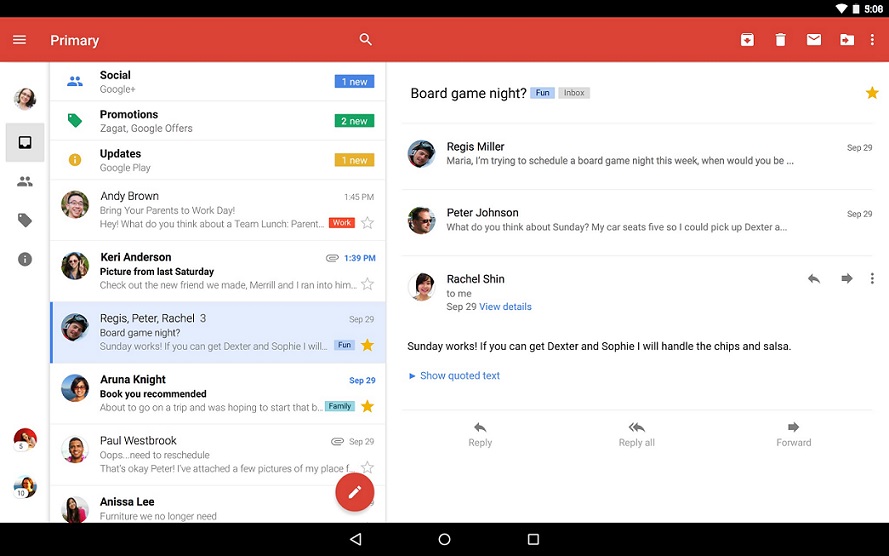 The latest update also adds support for other non-Gmail accounts like Yahoo, Outlook, AOL, etc. Prior to this, the app was restricted to Gmail or Google apps account only. In addition, the update adds a reply button at the bottom of every message, making it quick and easy to continue a conversation. Also, users of Gmail on a tablet will be able to switch between different accounts and different inbox categories.
httpv://www.youtube.com/watch?v=egjApkX8sIk
The updated Gmail app will support all Android 4.0+ devices, so look for it in Google Play over the next few days, said Google in a company blog post. Last week, Android Police had got hold of the APK of the Gmail 5.0 app that included these features. Meanwhile, Google rolled out a standalone email app Inbox on Android.
Play Link – Gmail