Veedeo, the app that allows users to create video clips with custom text is getting a major update. The 2.0 version has been optimized to work on the recently launched iPhone 6 Plus and iPhone 6.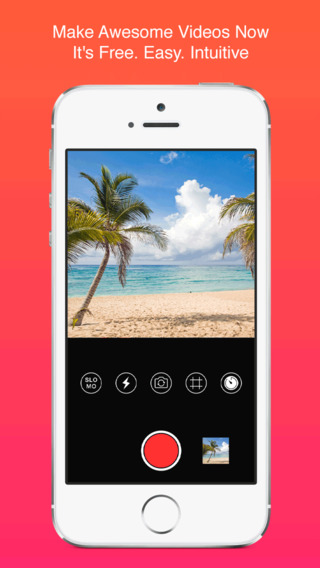 Launched  in December last year, the video creating app is getting 22 new filters and films. Users can add color filters and adjust the intensity of the filter on the videos. The app also gets smart file sharing feature that adopts the file size of the exported video based on the connection speed like WiFi, 4G, 3G and so on. This reduces the upload time and saved bandwidth consumption. Finally, the app gets support for four new languages viz, Greek, Portuguese, French and Spanish.
Here is the official changelog for Veedeo 2.0 :
+ New languages: Greek, Spanish, French, Portuguese
+ Bug fixes and stability improvements
+ Improved support for iOS 8
+ Cinematic video stabilization for iPhone 6, iPhone 6 Plus
Veedeo said that it will soon add support for 240fps for the iPhone 6 and iPhone 6Plus along with support for more new languages.
You can download the updated Veedeo app from Apple App Store.