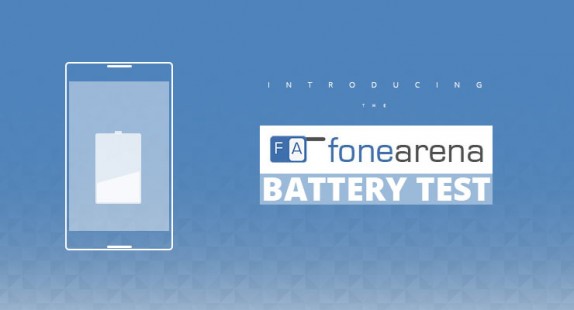 We heard you! And, we are giving you what you asked for. One of the most requested features by our readers was the battery life test. The sheer number of appeals that we receive every single day meant that we would come up with the feature that matters most to you, our loyal readers.
We must admit it took a while before we could come up with a method that provides accurate results, but the challenge we were faced during the process wasn't a small one. The various criteria's like the hardware and the operating system among other things resulted in variable results and we weren't happy with it.
There was also a time when we almost gave up the idea of battery tests, but the hundreds of requests that we received everyday (we still get them and you can stop sending them now) pushed us that extra mile to come up with a successful method.
Today, we are happy to announce our new battery life test that covers various day to day use case scenarios and provide you with real time results.
Our test is based on four important factors of battery consumption – making calls, 3G browsing, Wi-Fi browsing and lastly, video playback. The call test helps us know how long our smartphone battery can last by just making voice calls.
Our second and the third test is all about browsing on the World Wide Web – which of course is what most of us do every single day. We have divided it into two aspects – data and Wi-Fi browsing. And, since 3G connection is dominant in India and the fact that 4G LTE is not widely available we will be testing the browsing battery life on 3G data.
The video playback test is our fourth and the final one. After researching and even conducting a survey on our own, we figured out that video playback is one of the most important use cases and so we decided to bring it on-board.
All our test are conducted in real time conditions like having the display turned off while being on a call or like having all radios turned off while playing videos. We also make sure that there's no application running in the background and there's no aspect that's consuming juice apart from the action which is meant to do so. We have built a custom application that monitors the entire test and computes the necessary data.
Finally, we have our '24 hour charge rating', which gives you an idea of how much talking, browsing on 3G, Wi-Fi and video playback you can do on one full charge. We represent this crucial number in a pictorial way and we believe this will help you make decisions of whether you could live with the smartphone's battery performance.
This was one of the most difficult features we have implemented in the recent past and we did it because we at FoneArena value our readers. You asked for it and here it is! We will start publishing individual battery test posts from the coming week. Stay tuned for all the exciting numbers.