Facebook Messenger app for iPhone has received an update that adds the ability for a user to draw and add text on photos before sharing them. The feature was added to the Android app last month.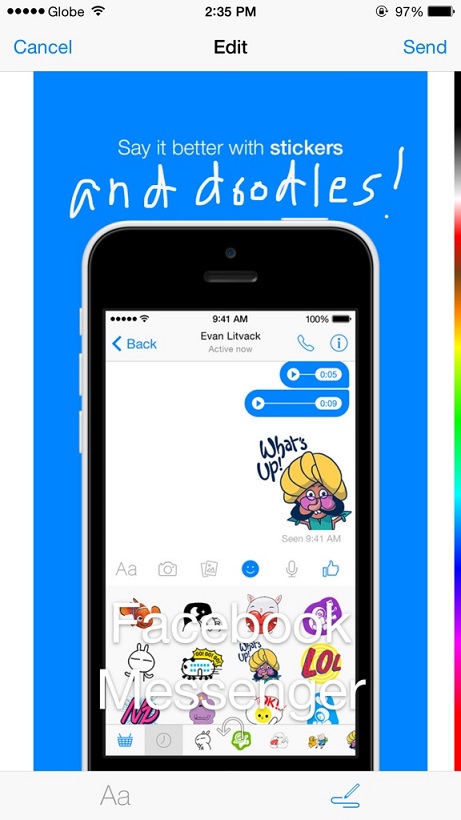 At the time of sending a photo from the camera roll of your device using, the Facebook Messenger app will give you an option to edit. Users can edit the photos as per their choice and send it to friends. In order to add text users will have to tap on the 'Aa' icon at the bottom of the screen. The text can be adjusted and moved from up and down.
Drawings can be added to the photos by tapping the scribble option next to the 'Aa'. Users can slide their finger up and down the screen to select a color and horizontally to select the stroke size of your brush. Such features that let users enhance their photo sharing experience are becoming common on apps like Snapchat.
You can download the updated Facebook Messenger app from the Apple App Store.