HP has announced that it is pulling the plug on webOS and App Catalog on January 15, 2015. The latest news comes from the company nearly three years after it first announced the plans to shut down the hardware support for webOS.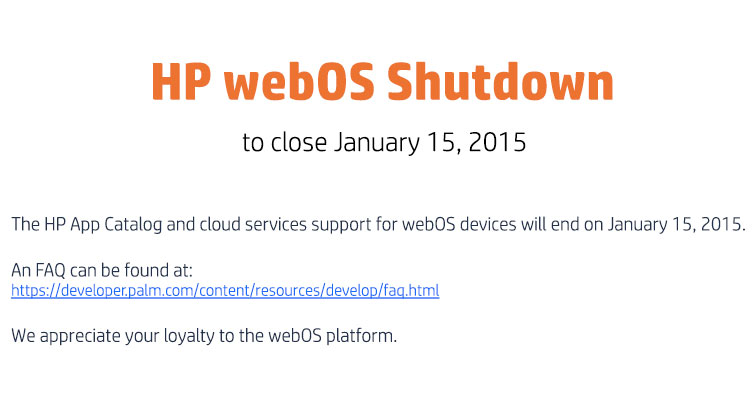 "Shutting down webOS cloud services is part of an orderly end of life program. The user count has dwindled to the point where it is no longer viable to keep the services running"

read one of the FAQ on HP's Developer Center page.
It must be noted that HP is not killing the entire hardware and the devices will continue running. However, they will no longer be able to install new apps and receive updates. Along with the webOS, the App catalog will also be closed down. Users will not be able to activate devices, backup, restore, and transfer after the shutdown of the system.
via