Google is making Android 5.0 official in its latest teaser video. The video released by Sundar Pichai, SVP, Google on Google+ shows an array of desserts starting with the letter 'L' auditioning for Android L.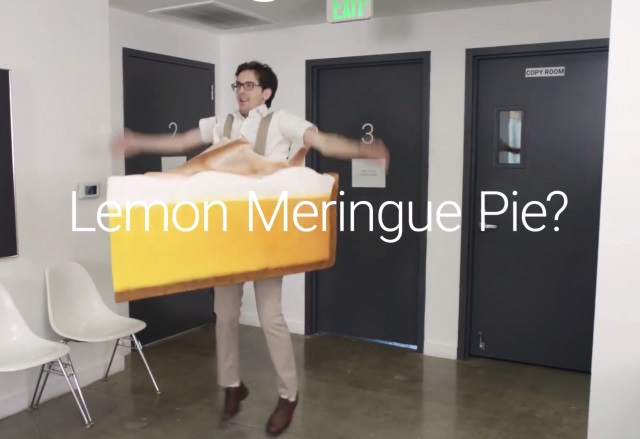 The thirty second video shows people dressed as different deserts including Lemon Meringue Pie, Lava Cake, Lady Finger, Lemon Drop and so on. All these desserts are shown in a casting room for the part of Android L. Few reports are speculating that as Lollipop is not seen it might either be in the auditioning room or might be entirely omitted. Also not mentioned in the ad is Licorice that was rumored along with Lollipop earlier.
httpv://www.youtube.com/watch?v=AlEE3hXJe5o
The video concludes with a tagline "there can only be one L" with a guy dressed as the Ladyfinger costume who is eating from a table where we can see gingerbread, jelly bean and other desserts after which Google has named its Android versions. Meanwhile, yesterday Google accidentally released animated  ads featuring Nexus 6 and Nexus 9 devices. The company is expected to announce its flagship smartphone and tablet on October 15th.
via:Android Police