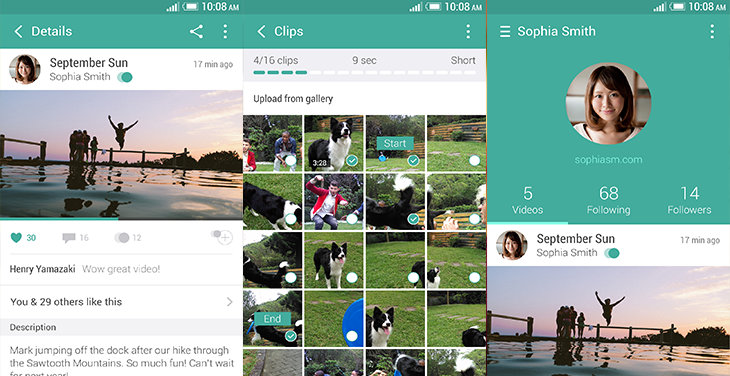 HTC released Zoe (Beta) for select Android smartphones running Android 4.4 on Google Play back in August. The Zoe app is out of Beta and is available for more Android smartphones. The latest update brings new design and option to capture Zoes by selecting different lengths.
With the latest update you can capture short, medium and long Zoes that can be made up of couple of still images, or an entire series of video clips. HTC would release a new content engine  later this year so that you can easily make small numbers of clips or even individual images into Zoes. It is also integrated with HTC RE camera.
The latest version of HTC Zoe app is now rolling out through Google Play, and will work with most smartphones running Android 4.3 (Jelly Bean) or later. Still it doesn't support Motorola devices.
HTC has promised to release the Zoe app for iOS devices later this year. This would be the first HTC app to launch for iOS platform.