It looks like Motorola Shamu or the Nexus 6 is inching closer to its official announcement. The phone has been leaked a number of times over the past months and today some of the specs are confirmed, claims a latest report from Android Police.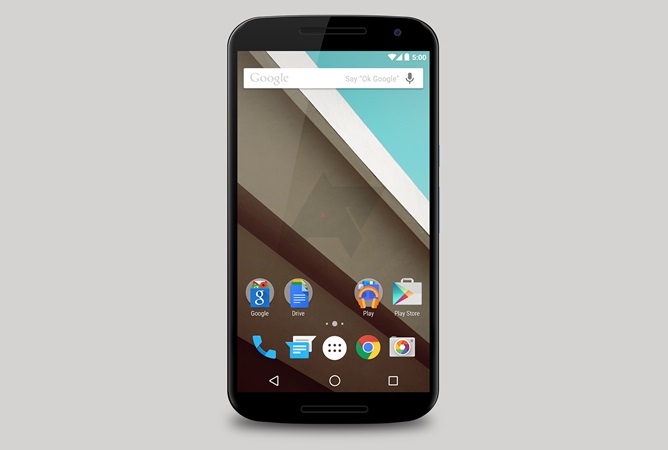 The report states that the phone will sport a 5.9 inch screen with a QHD display which is line with the previous rumores we have heard until now. Moving on, the device will have a similar design to the Moto X as the sides will contain the same aluminum trim and the back will be identical to the standard Moto X. Volume rocker and lock button will be present to the middle of the side and the device will sport black dual front-facing stereo speakers.
According to sources of Android Police, other specs of the phone like 2.6GHz quad-core Snapdragon 805 processor, 13MP rear camera with optical image stabilization, 2-megapixel front-facing shooter and a 3200+ mAh battery are also confirmed. The phone will run on Android L that was reported in yesterday's leak. It will also be capable of using Motorola's Turbo Charger.
As per the photo the software seems to have adopted the Material Design from Android L. The icons on the homescreen also look revamped and a new Drive folder is seen on the screen. The Motorola Nexus 6 is expected to be announced in October.
via:Android Police