Yesterday, a 9to5Google report revealed a photo of the Motorola Shamu or the Nexus 6 which was actually a mockup of the original device. Today, an alleged photo of the phone has been leaked by a user-Michael Sudol.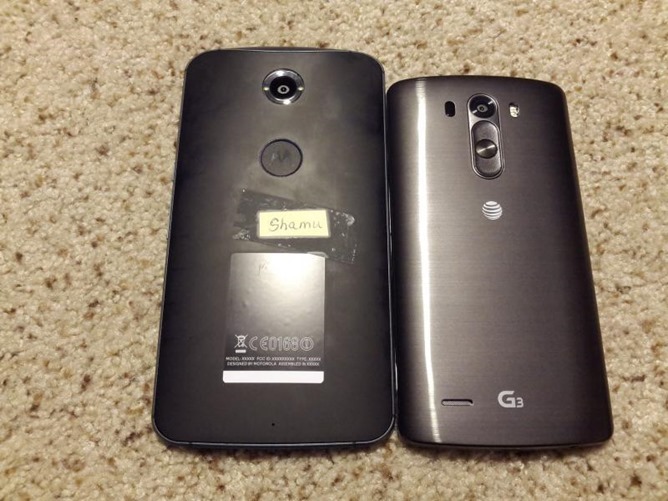 In the photo the Motorola Shamu is placed next to the LG G3 that shows the phone is even taller than the 5.5 inch flagship device from LG. The phone also bears the name 'Shamu' on the rear back panel. In addition, we can see that the power and volume rockers are situated in the center of its side rather than located near the top like on the Moto X.
Motorola Shamu is expected to sport a 5.9 inch screen with resolution of 2560 x 1440 and a 2.6GHz quad-core Snapdragon 805 processor, 3GB of RAM, 32GB of internal storage. It will likely feature a 12-megapixel rear-facing camera, a 2-megapixel front-facing shooter and 3200mAh battery.
The phone resembles the design of the new Moto X and at present is not seen with a Nexus branding yet. It is expected to be announced in October.
via:Android Police