Last week Apple released iOS 8, its latest operating system for iPhone, iPad and iPod Touch.  Soon after the release, an array of apps were modified to work more efficiently on the iOS 8 mobile devices. Dropbox has joined the league of such apps and updated its app for iOS 8.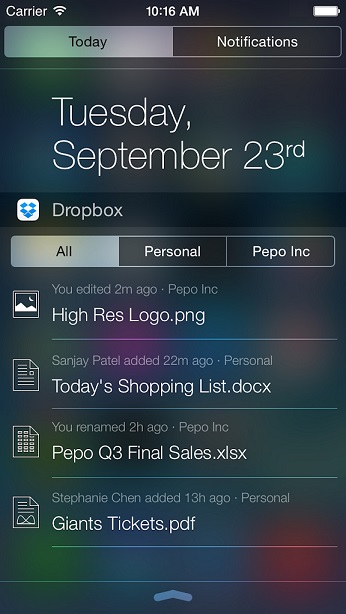 First up, the app now displays recent activity inside notification center, just like it does on desktops. All the recent activites are seen in the Today view widget in the Notification Center. Moving on, users can now easily save files to Dropbox and open your them directly from within other apps. They can easily create and manage shared folders straight from the Dropbox app on your iPhone or iPad.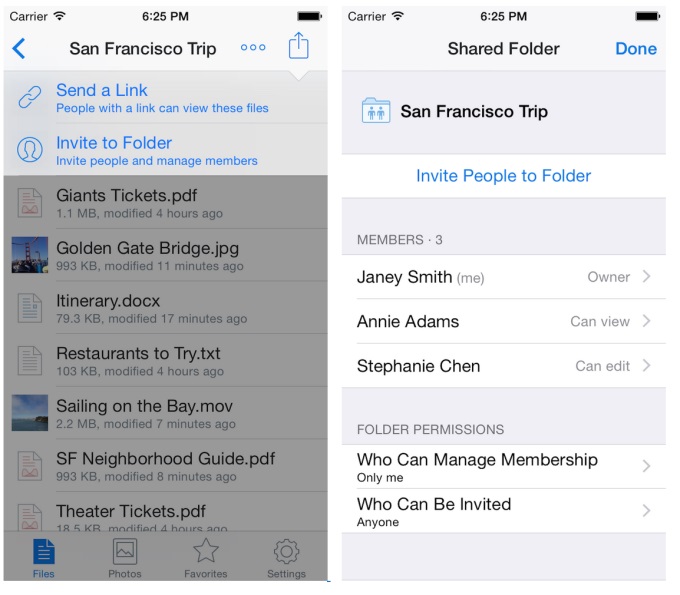 With the latest update, users now get a better control over what is being shared. Dropbox for Business or Pro users gets the ability to set and manage read-only permissions on shared folders via the Dropbox app. Finally, the app now allows users to import and export Dropbox files to and from iOS apps that also support Apple's new Storage Provider App Extensions. This essentially means that users can access their Dropbox files within other apps and transfer their files from other apps into Dropbox. In order to import to Dropbox, just tap the ellipsis icon (…) at the top of your file list, choose "Add Files," then click "More" to toggle between preferred apps.
The latest Dropbox app is available for download on the Apple App Store.
via:Dropbox Blog