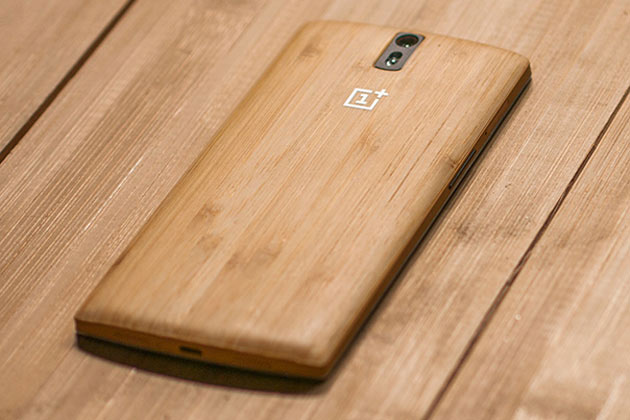 Remember we'd told you about OnePlus' plans of scrapping the StyleSwap covers? Well, that still holds true but the company is allowing users to purchase the Bamboo covers that they had already produced.
If you don't remember (or simply want clarification), OnePlus has stated that they had been having production issues wherein very few StyleSwap covers that were produced passed through the company's stringent quality checks. This prompted the company to give up the idea of making the StyleSwap covers available for purchase altogether.
However, there were a few (number not specified) Bamboo cases that did pass through the quality checks, and OnePlus wants to make them available for the public.
What OnePlus is doing is that instead of selling the covers separately, they're pushing a limited edition Bamboo edition of the OnePlus One. The specifications remain the same of course, but this limited edition costs a bit more at 2,599 Yuan or US$423. There'll only be a 64GB  version which otherwise sells for about the equivalent of US$350.
The Bamboo edition OnePlus One will be available for sale in limited numbers starting tomorrow in China.