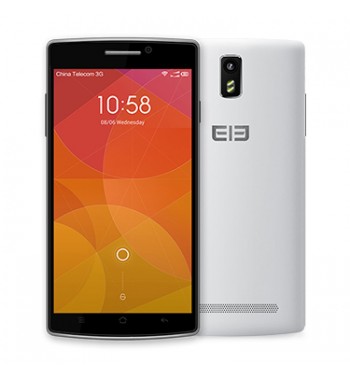 Elephone has turned out to be a Chinese OEM worth looking out for. The company dished out a handful original design phones, before taking the clone route.
Out of the various clones that we've seen in the past, those that stand out more often than not are clones of the OnePlus One. The OnePlus One, as you would know by know, is the only device from the less-than-a-year old maker. Despite facing heavy criticism, people around the world have flocked OnePlus for the device.
One reason for this interest is the specs sheet; the OnePlus One — or OPO as it is informally known as — comes with a top-notch specs set, rivaling flagships that often cost twice as much. Second reason would be the price; the One sells for a starting price of just US$299.
However, the Elephone G5 does neither of that, and comes with:
5.5-inch 1280 x 720p display
1.3GHz quad-core MediaTek MT6582 processor
1GB RAM
8GB on-board ROM
13 mega-pixel rear camera
5 mega-pixel front camera
3020mAh battery
Android v4.4 KitKat
MUST SEE: OnePlus One review
So as you can see from the set above, there isn't much that's going to intimidate the original thing. The only aspect about the G5 that might lure in buyers is the price — it sells for a measly sum of just US$120!