Android Lemon Meringue Pie a new version of the Android has been spotted in the Chromium issue tracker. Dubbed under the build number (LRW50D), it is seen running on a device which is called by the developers "New Nexus 7″.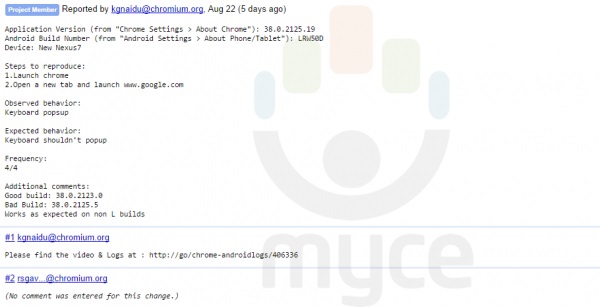 The developers often refer to this device which is also known as the NexusV2, Nexus 2013 and the Nexus manufactured by Asus. As per the Chromium issue tracker the Android build is from the 19th of August, 2014 and is the fourth version of the build that day. Each component in the build number has its own significance. L" here stands for the Lemon Meringue Pie, "R" is for the code branch that the build originates from, "W" indicates the third quarter of the year, and, finally, the number 50 are the days going into the quarter, which would peg the LRW50 release happening on August 19th, while "D" is the fourth edition for that same day, says Myce that has spotted the build.
Google announced Android L with Material Design at I/O developer hence it is a possibility that the L stands for the Lemon Meringue Pie. However, Google has not made this official and the build has merely been spotted.