We had a chance to sit down with Hugo Barra, Vice President of Xiaomi Global and clarify some of the burning questions surrounding the brand in the Indian market.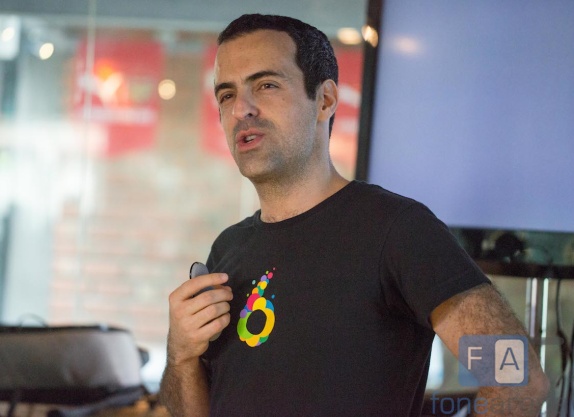 It's still early days for Xiaomi in the Indian market, but they have already managed to make a name for themselves with their first product. Thanks to their flash sale model, the Mi 3 made headlines each time it went on sale.
While, a small bunch of people who got their hands on the unit were happy, there are far too many disappointed consumers. To make it even worse, the company had to go through a phase of criticism and allegations.
I first ran into Hugo Barra during the official announcement of the Xiaomi Mi 3 in India. Hugo is a very down to earth professional with a broad knowledge across various industry subjects. The executive addressed all our questions with an easy going smile and we believe Xiaomi has a great future in India under his guidance.
On with the interview..
FoneArena: Hugo, first of all, we would request you to present yourselves for our readers. And, do spread some light about the position you hold at Xiaomi.
Hugo: I am incharge of our global business at Xiaomi – what that means is that all of our products and operations outside of greater China, which of course includes India and other markets.
FoneArena: I hope you don't mind me asking this, but why Xiaomi after Google?
Hugo: Xiaomi is in my opinion one of the world's most extraordinary companies in the making. I feel like working at Xiaomi today feels like working at Google in 2001, because I do believe that what we are building is going to be become one of the next greatest companies in the world.
FoneArena: Since, we have already had a couple of casual talks before – we at FA totally understand that you are in-charge of helping the brand make its presence felt globally. So, what were your initial impressions, when you were told that India would be the next market?
Hugo: I wasn't told that! I said India is going to be our next market. I did spend a lot of time here when I was with Google and we always knew India was going to be one of the most important markets for the platform. So, I have been watching India very closely for a long time.
And, to us since joining Xiaomi, it was a matter of choosing when to do it and not doing it right away because there was a lot that we needed to learn as we were building a new team and that's why we started small in South East Asia, but as soon as we thought we knew what we were doing, we said we were ready for India, let's go!
FoneArena: Talking about the current situation of Xiaomi products in India, well Mi 3 to be precise, did you plan for the shortage? Or did you expect the demand to be so high?
Hugo: I didn't expect the demand to be so high and if you remember from our initial conversations we didn't know if we were going to be able to sell all the products that we had because Mi was still a completely unknown brand in this market when we launched a month and a half ago.
We always had a small MIUI community here, we had Android fans knowing about us for quite some time, but we didn't expect the word would spread so quickly. So, that's why we came in with a very conservative forecast and we were thinking that the forecast would take us a few months with a lot of hard work to get through it.
FoneArena: Where does Xiaomi currently stand in terms of the Mi3 product cycle? Will the delays continue with small shipments coming in or is there a specific timeline on when the smartphone will be available widely for everyone to get hold without having to be one among 150,000 members to pick the product in couple of seconds? I mean, do you ever plan to mass produce the product?
Hugo: We will keep the current pace because our forecast was not very high for Mi3 in India. So, what we are doing is shifting our attention to Redmi 1S and then in a few weeks on Redmi Note because we want to stay focused and we had already planned to launch that device. We can increment the production of Redmi 1S a lot more quickly than the Mi 3 because of the nature of the component that it uses and we expect to respond to the demand of Redmi 1S much more quickly.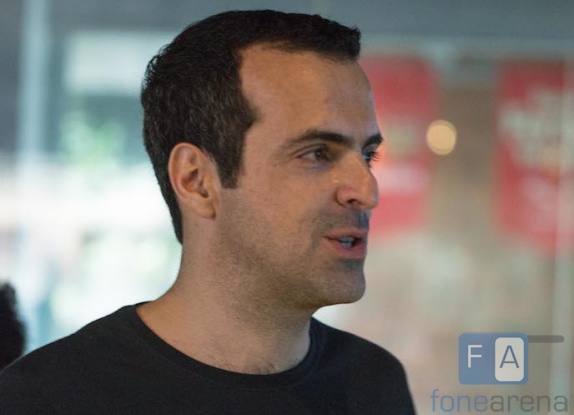 FoneArena: The Mi 3's aggressive pricing has changed the dimension of our budget-conscious market. So, I was just wondering if the company even makes a profit at this price tag.
Hugo: We sell devices very close to cost. Over the life time of the device as the component cost go down, as production capacity increases we sometimes make a little bit of profit on these devices, but our model is really to aim for prices close to cost as much as possible throughout the life time of the product.
FoneArena: The Redmi 1s is going to be another market killer considering its price point. I am pretty sure you would have learnt your lessons from the Mi 3 launch. Having said that, I am still curious to know about the number of units that would go on sale in the first batch?
Hugo: We have certainly learnt our lessons with Mi 3, although we continue to be conservative in a sense that we have never sold a device at INR 6,000 before and we don't know what the demand for that is going to be. So, for sure we are going to come in with higher volumes that Mi 3.
We haven't finalized the quantities yet and that will be done very soon.
FoneArena: What segment of consumers are you targeting with the Redmi 1S?
Hugo: The Mi 3 is an INR 14,000 device competing in the category of INR 30,000 category. So, what we want to do with the Redmi 1S is we want to capture the sub INR 15,000 category. We are selling it for INR 6,000, but the device has specifications of an INR 15,000 device.
It is an all around great device with great features and incredible optimization. So, you cannot really find a smartphone like this under INR 15,000. I think we did a good job with Redmi 1S.
FoneArena: Is Xiaomi going to continue with the same flash-sale model for the Redmi 1s? And, do you ever plan to enter the offline distribution?
Hugo: We don't plan any offline distribution for the time being. E-commerce in India is growing like crazy and if you look at the growth rates, they are astonishing! What exactly is interesting is what's driving its growth is mobile and increasingly the number of purchases that is coming from mobile devices are very high. It's potentially higher than any other large market that you will see.
Mobile is itself driving e-commerce, which is a pretty unique Indian phenomenon. So, that's why we think that this is one of the markets where we feel comfortable. We are an internet company and this is how we can move fast.
FoneArena: Xiaomi accessories are the next hottest thing! But, the wait for them has been a lot longer than one expected. We now know that they will go on sale in the fifth week of August, but just wondering why it took so long for you to bring them to our country.
Hugo: It is purely logistics and it has nothing to do with our strategy as we wanted to launch it much sooner, but we didn't expect the process to be this hard, but we have learnt.
With Redmi 1S, the team has decided that we will not launch until we can have accessories ready on launch day, atleast the basic ones.
FoneArena: You guys recently went through the cloud server issue – but I am glad you came out and cleared the air and with your latest software update, you totally silenced the critics.
Hot on the heels, you are now been criticized for your UI, which is said to be imitating or resembling the Apple's iOS eco-system. What do you have to say about it?
Hugo: First of all, we welcome and invite all criticism. We want people to tell us how we can make our products better. We thrive on feedback and that defines us.
Secondly, what we do want though is for people who want to tell us about our product to know what they are talking about. We want them to experience the product, get access to it, play with it and live with it before drawing conclusions.
There have been a lot of empty criticism with extremely superficial arguments and no depth whatsoever. What happened in the past few weeks is our community, who are basically the MIUI fans raised to defend us.
So, what we tend to do in response to these criticism we receive is to make sure that people get access to our product, connect with them and live with them before they draw their conclusions.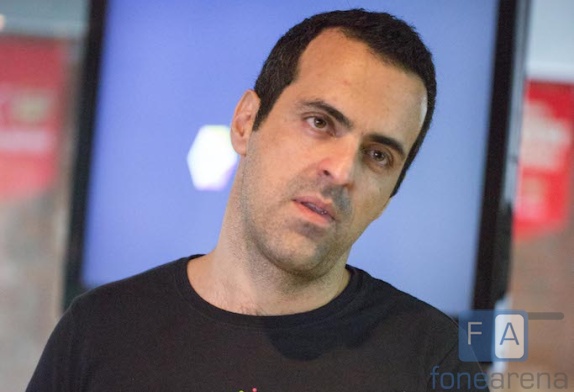 FoneArena: Service is another key thing and we understand that Xiaomi emphasis a lot on it and are working on setting up a network of certified service centers in the country. What are the steps you are taking to improve the overall service experience for a consumer?
Hugo: What we are doing to improve the quality of service is – the first and foremost thing is we are intensifying our training, we are making sure that parts inventory is there for every service center and there is no lack of it if someone encounters an issue.
We had custom related parts logistics issues and some service centers did not get the spares initial as we under estimated the amount of time it took for us to get them here.
We are now accelerating our plan to roll out more exclusive service centers and the experience our consumers get when they get here is so above and beyond the experience they get anywhere else and that's what we want. In the next month of two we are going from 2 to 6 exclusive service centers – in Gurgaon, Chennai, Hyderabad and Mumbai. The goal is to have a network where you would get best possible experience, you can go to get any questions answered, try our products and even if you don't have issues with your current device, you can come over and experience our other new gadgets.
FoneArena: You guys have already announced the next generation Mi smartphone in China. When can the Indian consumers expect to get their hands on it?
Hugo: What we have said earlier still holds, which is that we are planning for the very end of the year. Once we have a Mi 4 model ready for India we will launch it here.
FoneArena: Now that Xiaomi has spent some time in India, what are your key findings or what aspects do think you as a company have to improve?
Hugo: First and foremost, what I have personally learnt in India is the customer is not only the Indian consumer most active vocal, they are also potentially more demanding, which of course will push us to better and move faster than what ever have.
The market has also thought us that there are certain things like accessories availability that is the show stopper and we cannot launch without it. In some South East Asia markets that we already in if the accessories shipment got delayed by a week, we could say fine, ship the devices and launch the add-ons a week later, but in India we cannot and that's the end of story!
And, another thing we are doing here that we haven't done in other markets is to have a solid beta program.
FoneArena: You have already tasted success in your short tenure. And, with growth comes bigger responsibilities. Did you expect to advance so quickly? Where does India now stand in your global map?
Hugo: We were always hopeful that if we worked hard enough we were going to be able to build demand in India and build the business. We did not expect that our brand will become as well known among the tech circle nor did we expect the demand to be so high. So, we are grateful to our consumer.
India is quickly gaining the momentum and is the second largest market for us. We are accelerating our plan, want to bring more devices faster than what we were initially planning for, hire more people and expand our footprint as quickly as possible. And, we will keep listening!
Well, that's it! Thanks for your time!
Image Credits: IClickd