Google has launched Slides app for iPhone and iPad that will allow users to create and edit their slideshow presentations directly from these devices.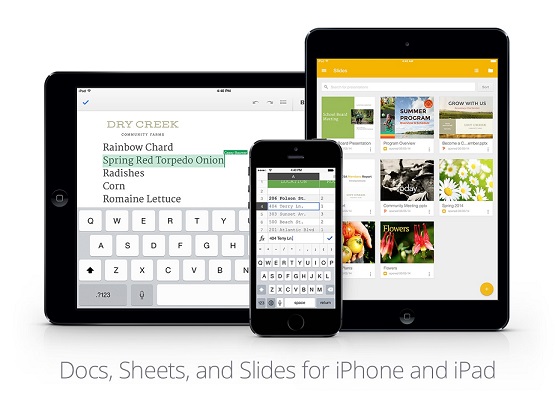 Slides app enables users to share presentations as well as adds the ability to collaborate on a presentation with others by having multiple users work on a single presentation at the same time. In addition, Slides app adds offline support letting you work on a presentation without an internet connections and Google will upload the changes made when your device finally gets an internet connection. Google Slides for iOS allows you to sync your spreadsheets with Android devices, as well as laptop or desktop computers with the help of Google ID.
Google launched two standalone apps viz; Docs and Sheets on Android and iOS in May which is similar to Microsoft Word and Excel. At that time, the company announced that it will soon roll out the Slides app on these platforms that is like the Microsoft Powerpoint. The move came from Google to give users an alternative to popular Microsoft Office.
Besides launching the Slides App, Google has also updated Docs and Sheet app by allowing users to open, edit, and save Microsoft Word files in Docs and Microsoft Excel files in Sheets. This functionality is also included in Slides for Microsoft PowerPoint files. Sheets also gets the ability to view charts, insert formulas, and use find/replace.
You can download the Slides, Sheets and Docs app from the Apple App Store.
via: Google Drive Blog