Timex has forayed into smartwatch market with Ironman One GPS+. Targeted at fitness enthusiasts and athletes the smartwatch  reports speed and distance traveled by the wearer.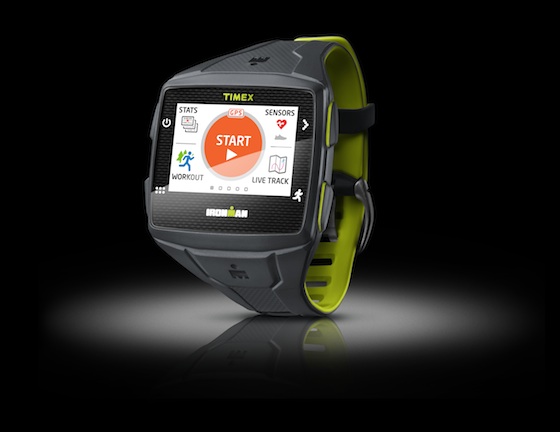 The One GPS+ is powered by Qualcomm's Mirasol display and will run on AT & T network. Timex's watch has its own cellular connection to AT&T's network, letting it transmit data without having to be connected to a smartphone. Hence, unlike other smartwatches in the market, the One GPS+ does not get notifications from your smartphone.
The smartwatch is quiet bulky and is available in square dial and black colour. It enables GPS location tracking, email-based wireless messaging, and systems to track your speed, distance and position. In addition it allows runners to upload their data to social networks and has 4GB of storage for playing music via Bluetooth headphones. It has a 3G radio built in, and can handle basic messaging right from your wrist. The watch has an SOS button that helps to send location info to those contacts during an emergency.
Lastly, the One GPS+ is also water water-resistant to 50 meters. However, there are no sensors to detect heart rate. There is no word on the battery used for the smartwatch. Priced at $399, the watch is expected to launch later this year.
via:The Verge