Google is continuing to remove old Google Play Edition devices from the Play Store. Last month, it took down devices like Sony Xperia Z Ultra, LG G Pad 8.3 and HTC One (M7) from the Play Store. Today, Google has announced that it has dropped Samsung Galaxy S4 from the list as well.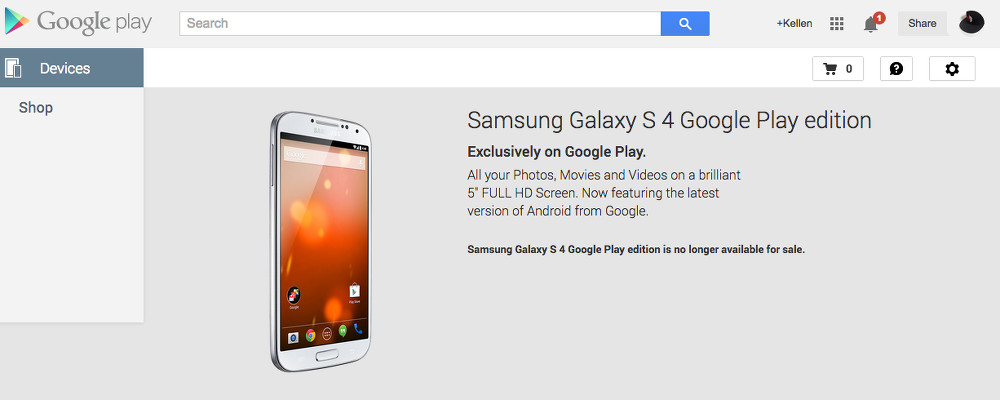 Currently there are only two Google Play Edition(GPE) devices are left the Moto G and HTC One M8, as a result of the cleaning by Google. As Galaxy S4 GPE has made its exit from the store, it is not known yet whether Samsung will announce a Galaxy S5 GPE instead. Generally, phones with a successor are taken down from the store and hence we saw Google take down the HTC One M7 as it has a successor M8.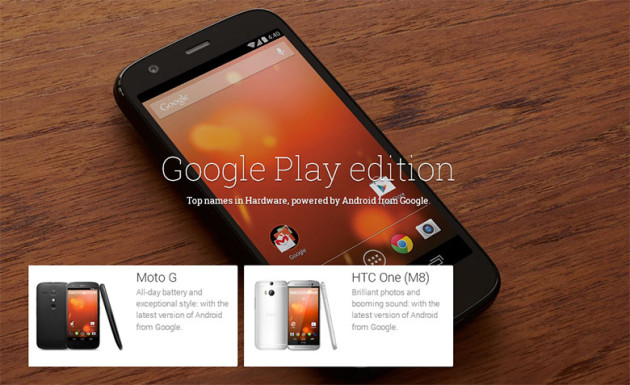 Google Play edition devices are smartphones and tablets free from the usual user interface customizations offered by manufacturers.
via:Droid Life