Last week there were reports about Kyocera developing a smartphone with sapphire crystal display. Today, the company has released a video and thereby confirming the launch of a smartphone that is equipped with sapphire crystal display.
Kyocera which focuses on durable and rugged smartphones showcases 'Sapphire Shield' displays in the latest video. It claims that it has 41 years of experience synthesizing man-made sapphire for electronic components, LED lighting, and high-end wrist watches. The Sapphire Shield display is described as "coming soon," and will be available in large enough quantities to satisfy Android manufacturers. It also states that this displays will be pure and "truly affordable".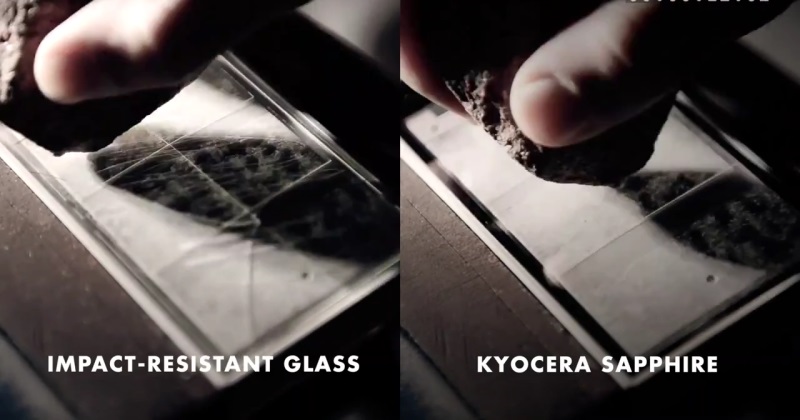 However, it is not clear from the video if it's going to be used in Kyocera's own rugged phones, or if it is going to be selling to larger OEMs. If they become successful, the Sapphire Crystal display has the potential to replace Corning Gorilla Glass. For those unaware, Sapphire is tougher than traditional glass and even the Gorilla Glass hence, can sustain rough and tough handling.
Kyocera is the first mainstream smartphone company to officially announce plans to utilize a sapphire display. Meanwhile, rumors about Apple using the sapphire display have surfaced online for quiet some time now.
Check out the latest video released by Kyocera