Vine has introduced a new feature that will let a user know how many times their 6 second video has been views. Dubbed as Loop Counts, the feature will work as a metric to track the popularity of your video. This sounds similar to Like button on YouTube.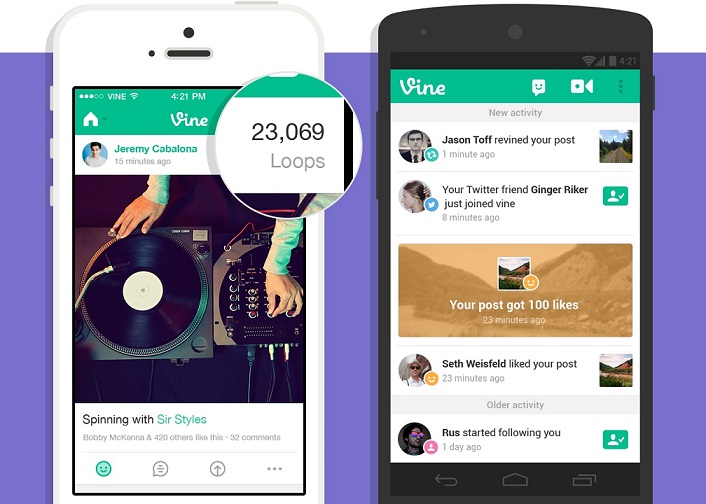 Starting today, you'll see loop counts on Vines in our iOS and Android mobile apps and on the web. Loop counts indicate how many times people have looped a video, including on Vine and in embeds across the web.

posted Mike Kaplinskiy, API Lead, Vine on a company blog post.
The Loop Count appears on the right hand corner of the the homescreen and will update automatically in real time and give the exact count as to how many times the video has been played on mobile app and the Web.  In addition, Vine has also refreshed its Activity Feed with cleaner design this will make it easier for users to see what's happening with their Vines. Moreover, users will now see a notification when your Vines surpass milestones such as 25 or 100 likes.
Twitter owned Vine recently updated its Android app by adding support for front facing camera. Latest Vine update are available for download on Google Play Store and Apple App Store.