In addition to Android L and Android Wear, Google also unveiled its in-car connectivity OS. Dubbed as Android Auto, the voice enabled platform is especially designed for cars.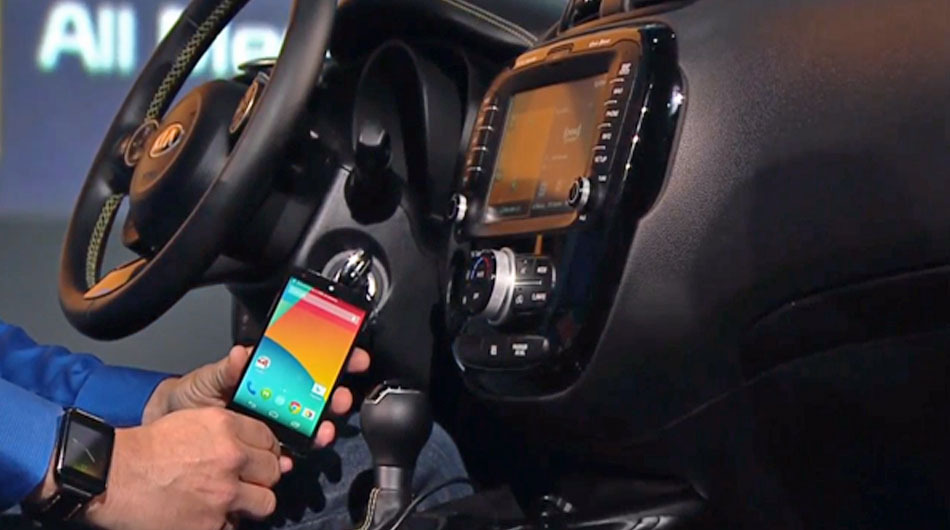 The platform which was anticipated to be announced at the I/O developer conference will enable users navigate, communicate and listen to music in their cars.  Google says Android Auto is contextually aware and bringing you the information you want when you need it. This essentially means that users can access their Android phones from their car's dashboard by using touch screen or voice commands thereby ensuring safe driving.
It works similar to Google Now and display's information based on your moves and needs. So if you going to the office, Android Auto will offer the route home, including an estimated travel time, and your favorite music playlist. It is fully compatible with the dials, knobs, and buttons on your dashboard and steering wheel. The driver can also speak and reply to incoming text and email messages using Google's voice input and text-to-speech systems.
Major car companies  including Google, Audi, Honda, GM, Hyundai, and chipmaker Nvidia have been collaborating to bring Android safely to the car in 2014 under the Open Automotive Alliance. The first cars compatible with the system will be available by the end of the year.Google's Android Auto is similar to Apple's CarPlay that was announced in March this year. The service will be available with the public "L" Android release alter this year.
The SDK of Android Auto is not available but Google said it will be ready in near future.