Along with announcing the the developer preview for Android L, Google showed off its much awaited Android Wear OS for wearables at the I/O conference.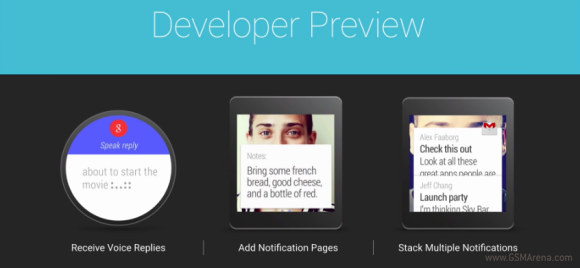 Announced in March earlier this year, Android Wear was demonstrated by David Singleton, director of engineering for Google. He said that the wearable platform supports both round and square screens. Also, the Android Wear will be available in "wide variety of fashionable designs.
Android Wear is designed to work closely with Android smartphones, while responding to voice commands from users and showing "glanceable notifications" from apps. With an aim to ensure seamless  transitions between smartphone and smartwatch, Google has incorporated many design elements from Android L into Android Wear.
Singleton said that people check their Android phones an average of 125 times a day, hence watches make it much easier to quickly access notifications and saves time. It pulls notification from your phone and you can tap each one to view more information. The watch can display phone calls being recieved on the user's Android phone, then give the wearer an option to skip the call, or to send and SMS saying "I'll call you back."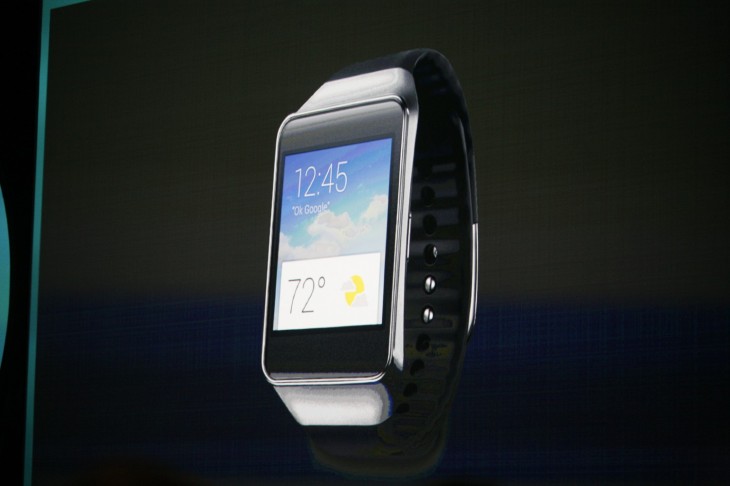 Android Wear also supports voice commands and ask for almost anything using "Ok Google". Users can use music controls on the smartwatches to activate the music app on their Android phones. The full SDK for Android Wear has now been released, so devs can write apps that run on the smartwatches themselves.
Google also announced details about smartwatches running on Android Wear by LG, Motorola and Samsung. As reported earlier, the company revealed Samsung smartwatch dubbed as Gear Live.The devices from LG and Samsung will be available for order in the Google Play Store today, while Motorola's watch will launch later in the summer.  Google did not provide any details and specification about the Samsung smartwatch.
In addition, Android Wear OS supports handful of health applications like accelerometer that counts steps. In watches that hve sensors, Wear can measure the heart rate of the user.