Samsung announced a pair of Super AMOLED display tablets on June 13th and among the two, the Galaxy Tab S 10.5 is the bigger one and is the one that competes with Apple's iPad Air. The 10.5inch Super AMOLED display on the Tab S is absolutely gorgeous and we put it next to the iPad's Retina display.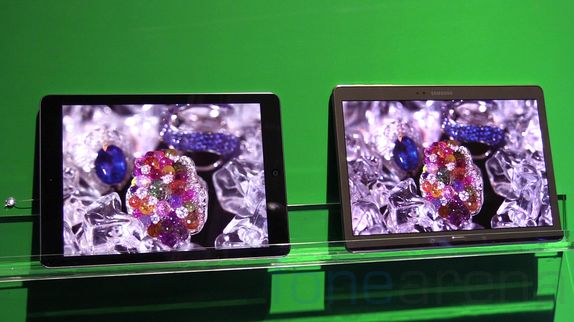 The iPad Air is on the left side while the Samsung Galaxy Tab S 10.5 is on the right side. The slightly bigger display of the Tab S 10.5 has a resolution of 1600×2560 pixels and hence, a pixel density of 288ppi while the iPad Air has a 9.7inch display sporting a resolution of 1536×2048 pixels with a pixel density of 264ppi.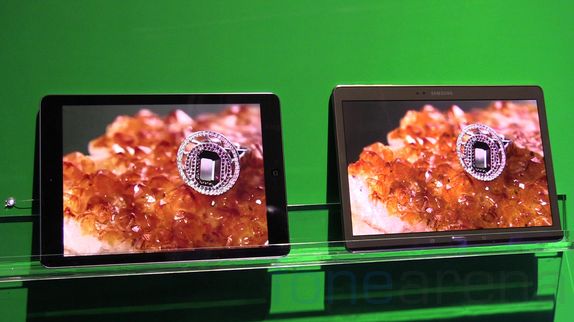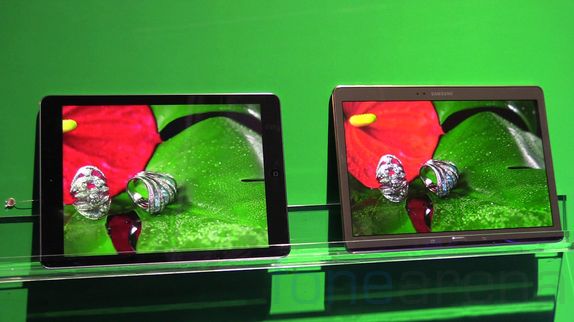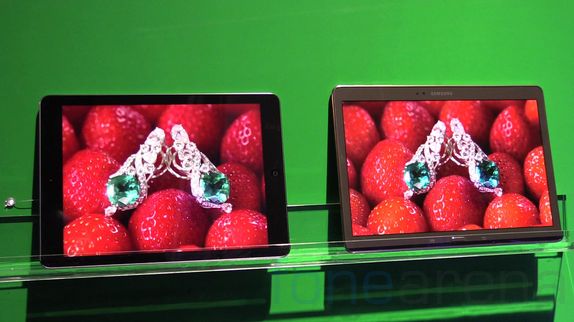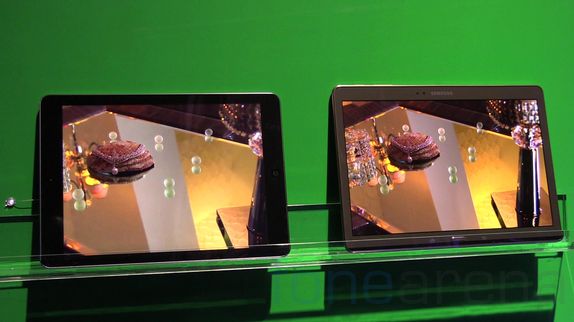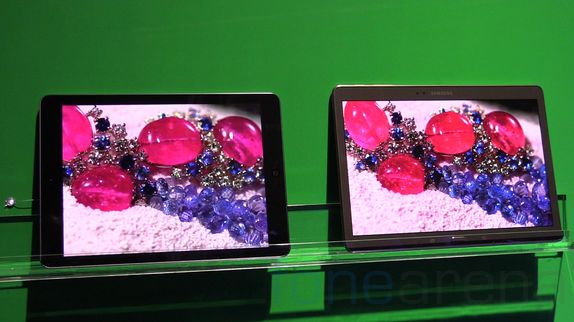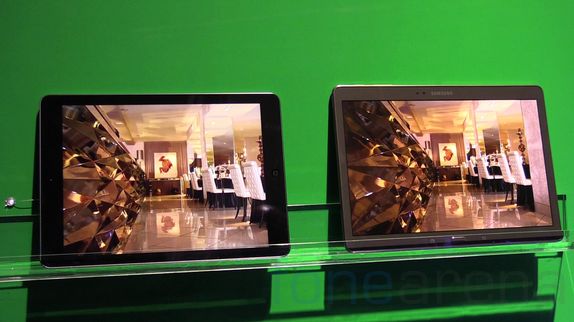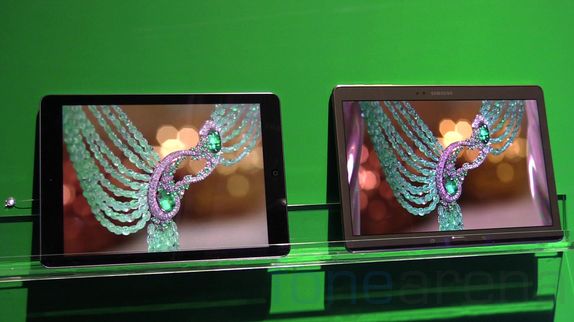 We also made a quick video of the display comparison which you can check out right below.
As you can see in the images above, both the displays are great and it is really tough to pick a clear winner. When it comes to displays, it naturally boils down to one's own preference. There are people who prefer Samsung's rich and highly saturated Super AMOLED displays while others stick to True LCD colors. So which of the displays do you prefer? The true black Super AMOLED or the true color LCD?