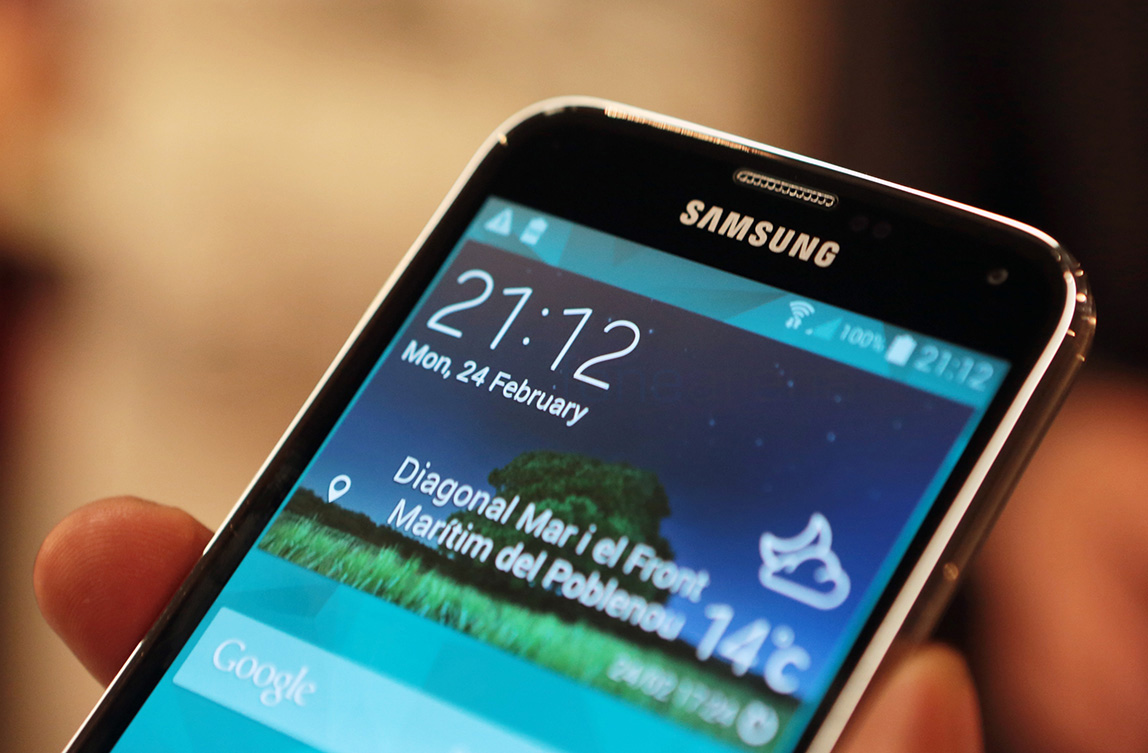 Samsung is expected to unveil the Galaxy S5 LTE-A in Korea in partnership with local SK Telecom soon, according to a report from Korea's Yonhap News. Samsung launched the Galaxy S4 LTE-A with Snapdragon 800 SoC in Korea few months after it launched the Galaxy S4 with with Snapdragon 600 SoC internationally. The Galaxy S5 LTE-A would come with a Snapdragon 805 chip and would support LTE Advanced that would offer speed of up to 225 Mbps, faster than 150 Mbps on current LTE-A service in Korea.
The Snapdragon 800 chip supports LTE-A support only till 150 Mbps, so the Galaxy S5 LTE-A would be powered by a Snapdragon 805 chip, according to the report. Another report from The Korea Times says that all the three major Korean carriers SK Telecom, LG Uplus and KT would launch their 225 Mbps LTE-A service starting from this month.
According to some reports from Korea this might be the rumored S5 Prime with Quad HD display and 3GB RAM. It could also be just an upgraded variant of the Galaxy S5 that was unveiled earlier this year.
According to the Korea Times' report LG is also working on another variant of the G3 with Snapdragon 805 for the Korean market. The new Samsung Galaxy S5 LTE-A is expected to launch on SKT in Korea on 19th of this month.