Facebook has updated its Android and iOS apps with few features. The version 11.0 update for iOS brings the 'Nearby Friends' feature that  enable users to see which friends are close to you. Launched in April, the feature not only lets you check out nearby friends but also makes it possible to share your exact location with others.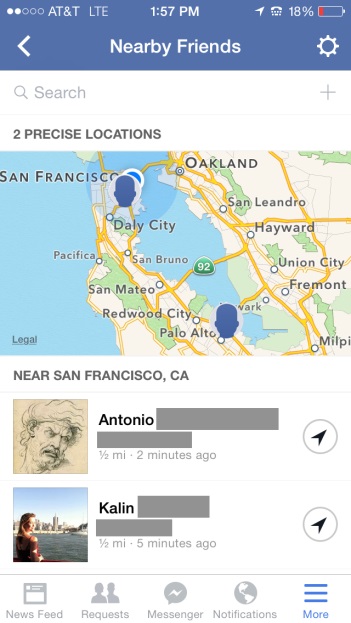 The Nearby Feature which is only available in the US also gets search and invite friends buttons.  However, this is not listed in the official Facebook announcement and was first spotted by TechCrunch.
As for the Android app, the version 10.0 update will allow users to "like" posts, photos, and pages when they offline. Also, the app gets the ability to remove tags you have created and also the tags of yourself created by friends. Similar to the web, notifications can be turned on and off with the latest update.
Download Facebook for iOS and Android from the respective apps stores.
Via:Tech Crunch, Android Police