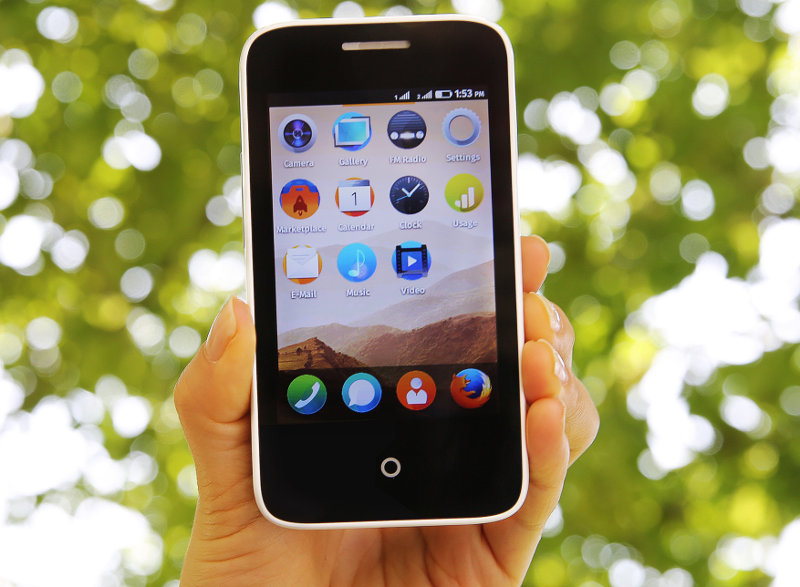 Mozilla introduced a range of new Firefox OS devices at the MWC 2014 earlier this year and also announced a $25 reference design powered by a Spreadtrum processor. Firefox has announced that it has partnered with Indian companies Intex and Spice to launch first Firefox OS smartphones in the Indian market in the next few months.
These companies have not revealed the specifications of the devices yet. The reference design has a Spreadtrum SC6821 processor, 3.5″ HVGA touch screen display, integrated WiFi, Bluetooth, FM and camera.
Regarding the partnership, Sanjay Kumar Kalirona, Business Head, Mobile, Intex Technologies (India) Ltd, said,
Intex is excited to announce its association with Mozilla which will enable us to develop unparalleled smart devices on the latest Firefox OS platform. The platform will give us an edge in upgrading buyers from feature phones to smartphones while making it affordable for the mass market. This will propel our devices to be much more than a way to use the Web, but take the engagement further and develop the Web as a mobile platform.
Dilip Modi, Co-Founder & CEO of Spice, said,
We have been the technology innovators in India's telecom industry and are pleased to introduce Firefox OS in India through our smartphones to cater to the country's masses. This partnership with Mozilla showcases our commitment to providing the best technological innovations first-hand to our customers. These phones will be affordably priced to ensure everyone can enjoy and experience the power of the Firefox OS phone.
Mozilla would demo sample devices with Spreadtrum chipsets at the Mobile Asia Expo this week. It would also showcase the ZTE Open II and Alcatel OneTouch Fire Fire E that would go on sale this year.
[Update: Spice has announced that it would release Firefox OS-powered smartphones in India by July 2014. It would come with dual SIM support.]
[Update 2: Intex has announced that it would launch Firefox OS-powered Cloud FX smartphone priced under Rs. 2000 early August.]