According to SamMobile, Samsung is planning to cram even more software features into its upcoming flagship phablet – Galaxy Note 4. Samsung was the first company to foray into the 5inch+ display size category successfully and it happened because of the Galaxy Note. Samsung's Galaxy Note series has been one of the main reasons for its dominance over the Android market. Samsung Galaxy Note series devices come with latest specifications, but that doesn't make it special.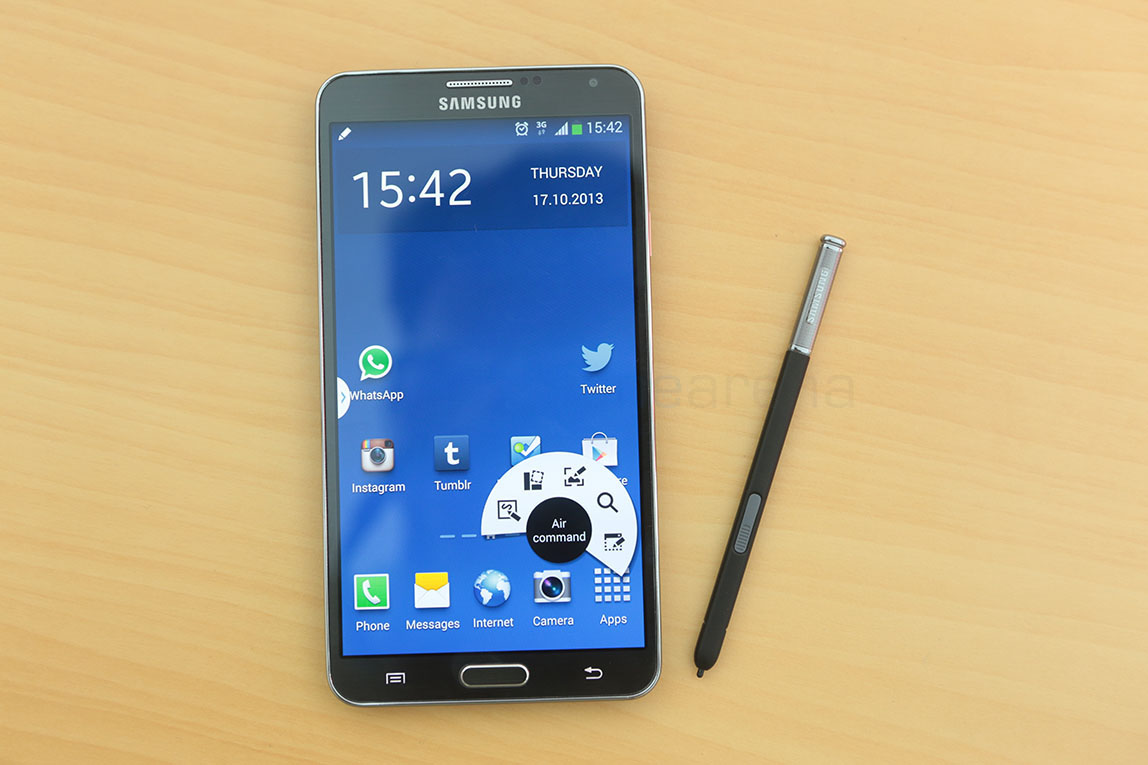 Samsung provides its Galaxy Note users with a special S-Pen and a load of software features that takes advantage of the S-Pen and the large screen real estate. According to SamMobile's sources, Samsung is supposedly testing new software features for the Galaxy Note 4 on the Galaxy S5 running on software with Android version 4.4.3 KitKat.
The new features that Samsung is testing include – 'Aqua Capture', 'Smart Fingerprint', 'Multi Network for Booster' and 'Swipe to launch Motion Launcher'. Based on the naming convention, we can speculate that the 'Aqua Capture' feature will allow the users to take photographs inside water – things Galaxy S4 Active can do and also Sony Xperia ZR. 'Multi Network for Booster' could be a feature similar to the Download Booster on Galaxy S5 that combines WiFi and Data Connection to download faster.
'Smart Fingerprint' could be the feature that allows users to do more with their fingerprints and could also mean better fingerprint recognition. 'Swipe to launch Motion Launcher' could be very similar to what HTC has on their One M8 which allows users to just swipe on the lock screen to perform few tasks. This is only a rumor and has to be taken with a pinch of salt.