Google has enhanced offering on its iOS app and added several features. The recent 4.0 updates brings improved voice question capabilities that allows users to ask Google basic questions like "What is the weather" and so on. Conversations are initiated with "Ok Google" command. This feature was already available on Android devices.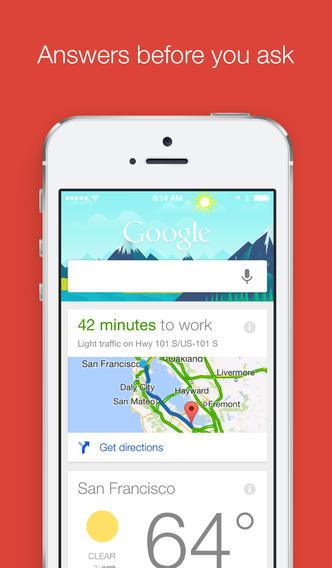 Furthermore, Google has updated Google Now with also features custom alerts to keep you updated on your favorite sites, blogs, and more.  Sports fan will also get cricket sports card which will send scores and news to their phones without asking. Google has also made Search and Google Now faster and more reliable. Finally, the latest 4.0 update will deliver more beautiful and fluid image results in Search.
It must be noted that Google Search is currently the only way to use Google Now on the iPhone. You can update the Google Search app from the Apple iTunes Store.