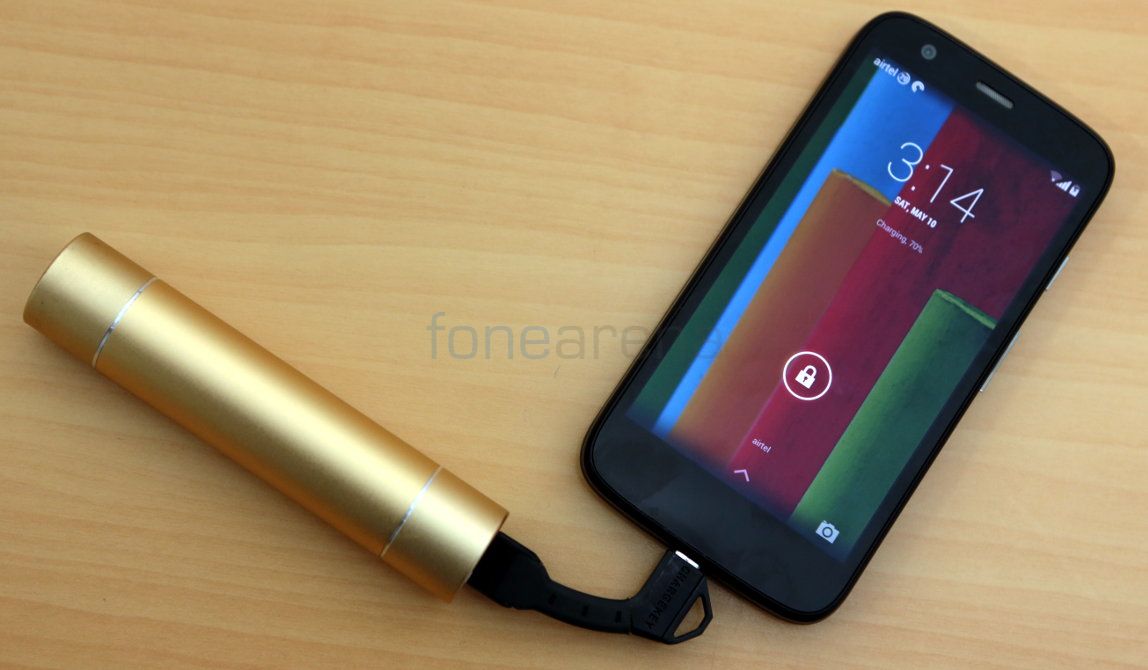 We unboxed the RAVPower Luster Mini Battery Pack, 3000mAh portable charger recently. Here we have the review of the portable charger. Once smartphone era started, battery life became one of the main concern in smartphones with display size and power-hungry hardware. Even though most mid-range smartphones have over 2000 mAh battery, it doesn't last whole day with a single charge. In times like these, when your phone is about to run out of juice, portable chargers come in handy. RAVPower Luster Mini is one among such handy portable chargers.

Unboxing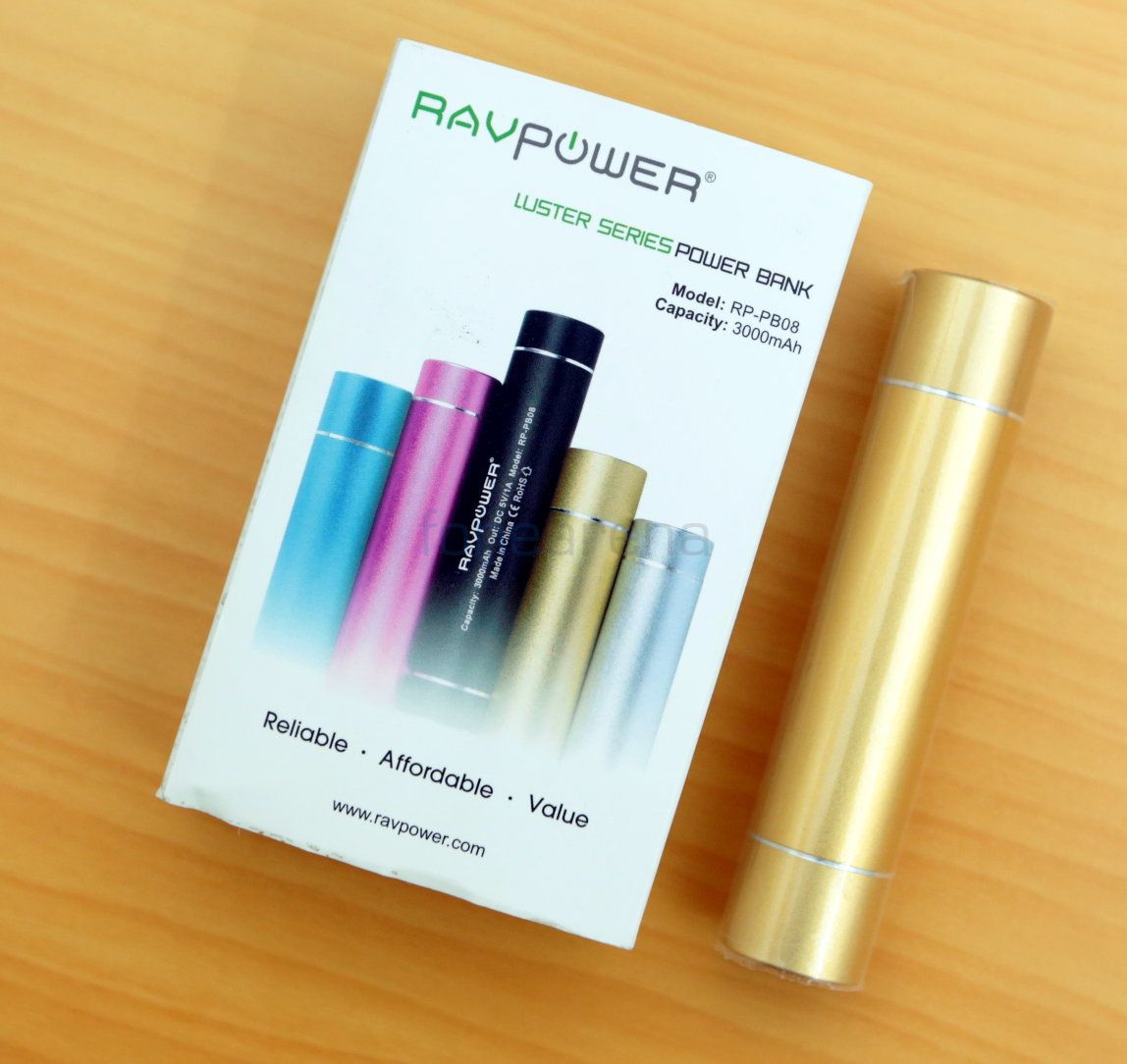 We unboxed the charger last month. Check out the RAVPower Luster Mini Portable charger unboxing.
Box Contents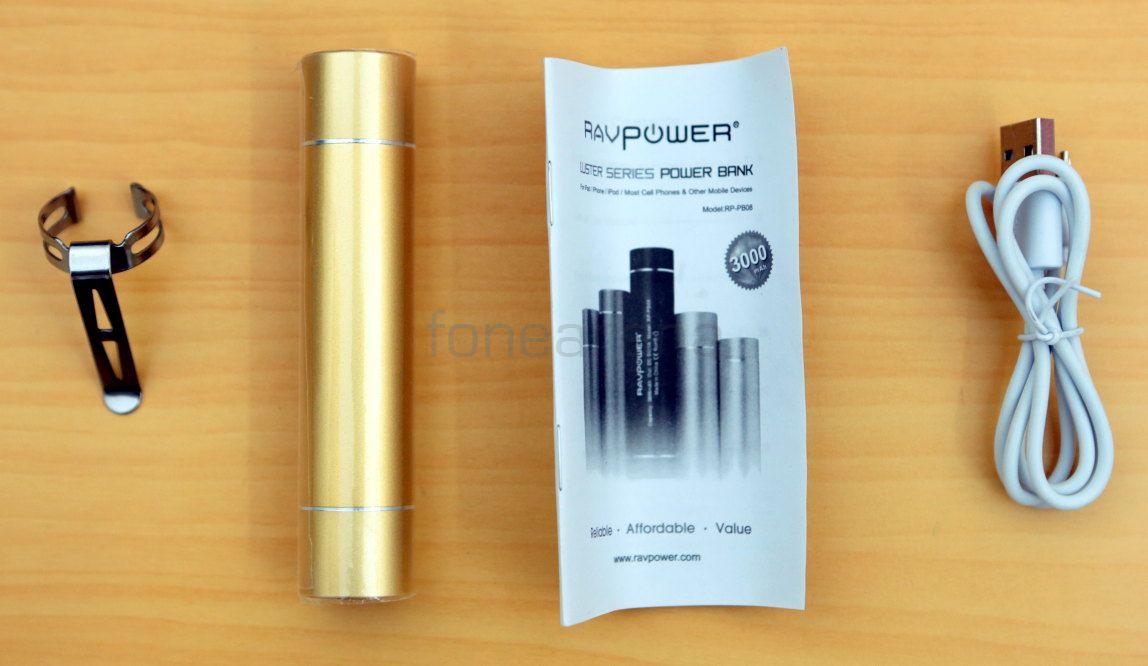 The box contents include,
3000 mAh RAVPower battery pack
Small metal clip
micro USB cable
User manual
Video Review
Design and build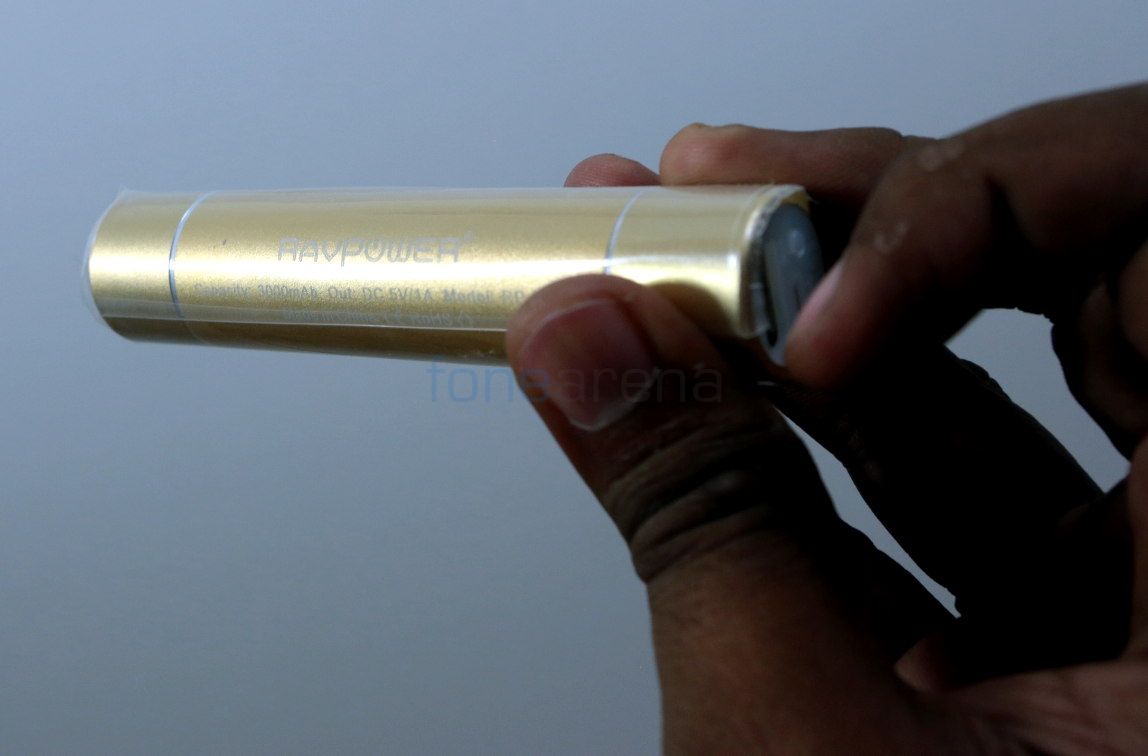 The design of the charger is unique, unlike standard portable chargers. It has a lipstick-like cylindrical design that fits in your pocket or handbag (in case of women) easily. It has a chrome rim running around, near the top and bottom. Even though it looks shiny, it has solid aluminium build. It comes in Gold, Black, Pink, Blue, Black and Silver colors. Here we have the gold variant. Since the outer aluminium body is too smooth, it is prone to scratches when you drop it or it comes when it comes in contact with a rough surface. It is portable and weighs just 73 grams.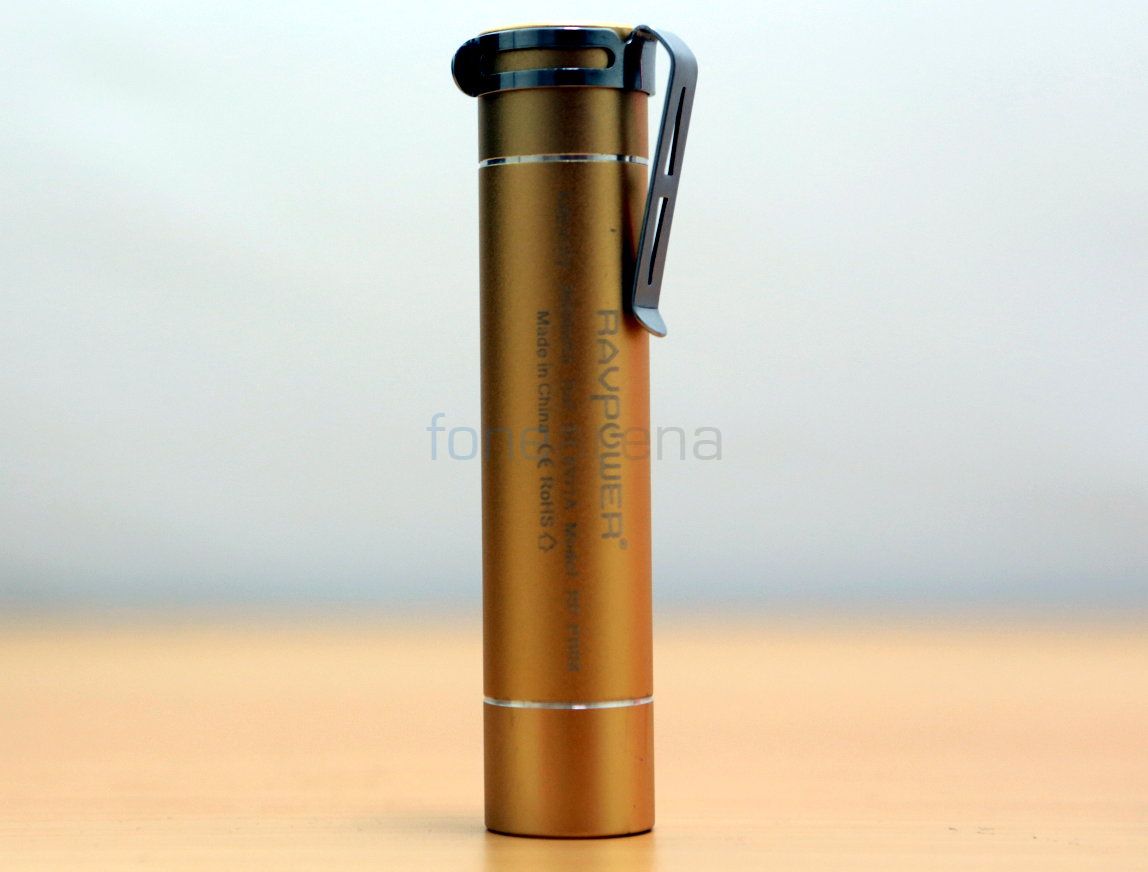 The bundled metal clip lets you just carry the charger in your pocket, just like a pen.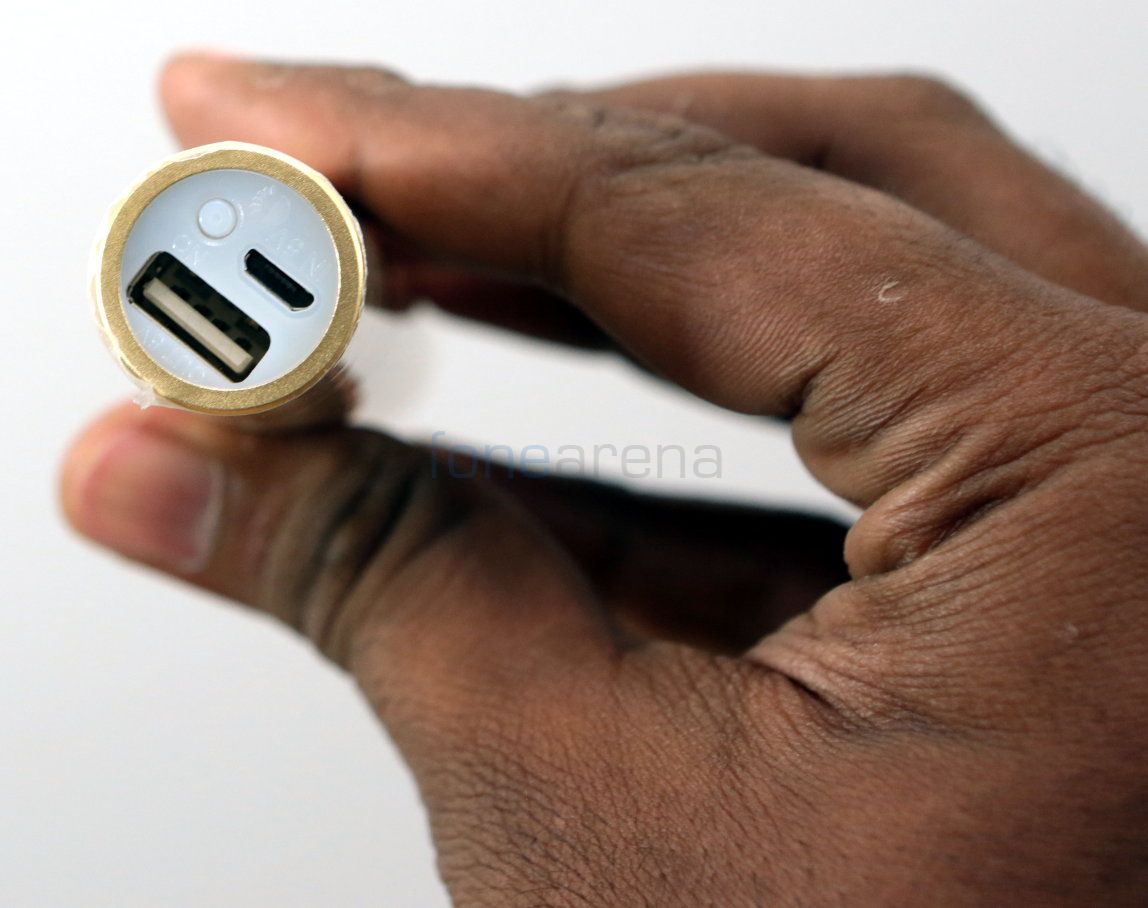 One side of the charger has a micro USB port for charging. It doesn't come with a bundled charger, but comes with a USB cable. It needs a minimum 5V / 1A power to charge properly. It has USB out, so that you can charge your devices. Next to it is a small button to turn on the LED light present on the other side.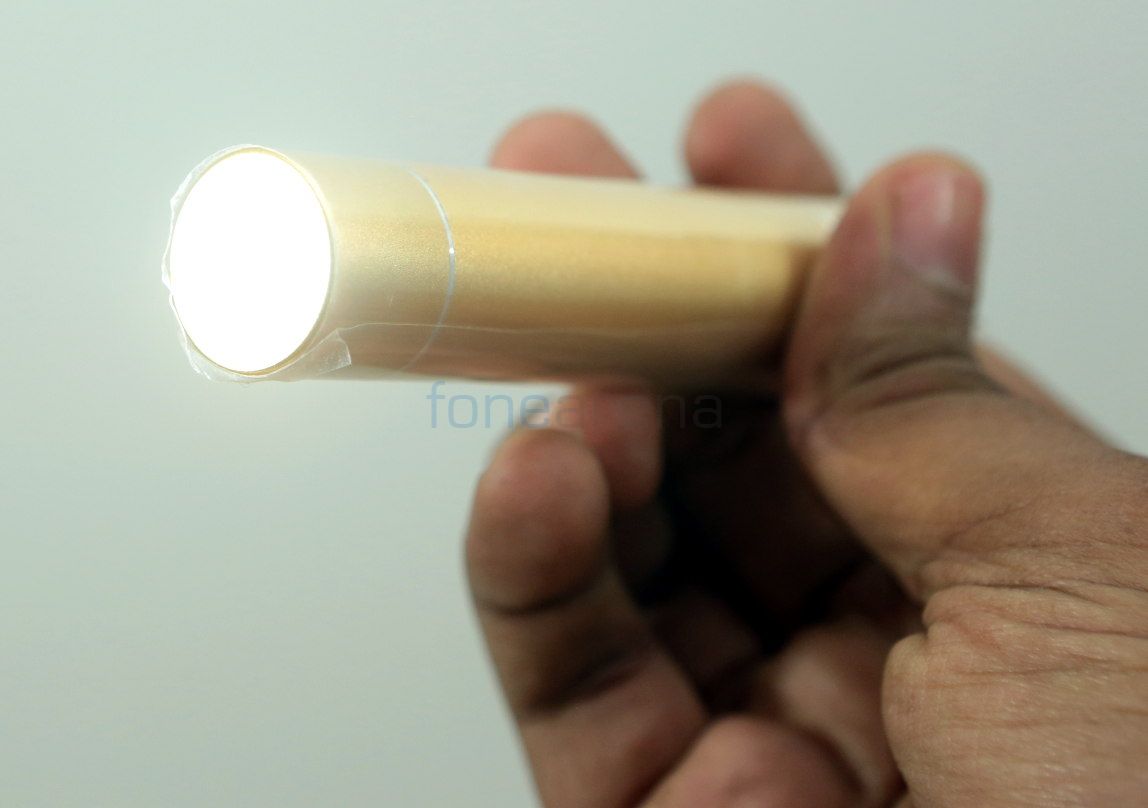 The light has three modes, High, low and strobe mode. You can press the same button for the fourth time to turn it off.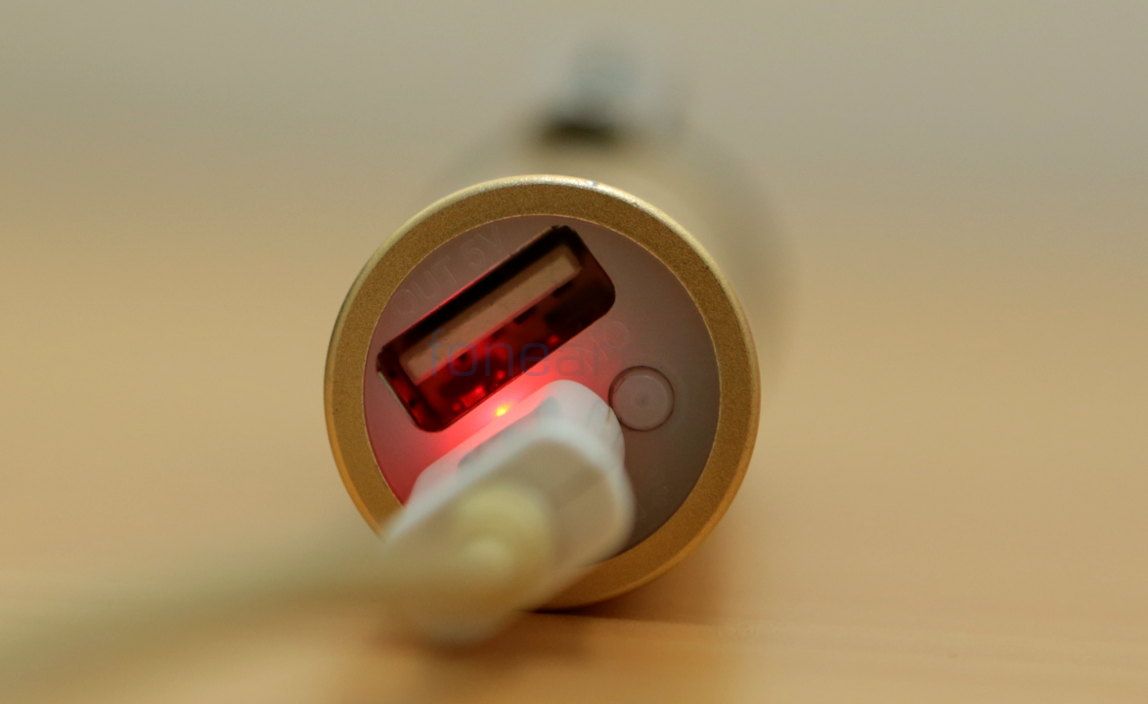 There is a tiny LED indicator next to to the USB slot that glows up when charging. It glows in red when the device is charging.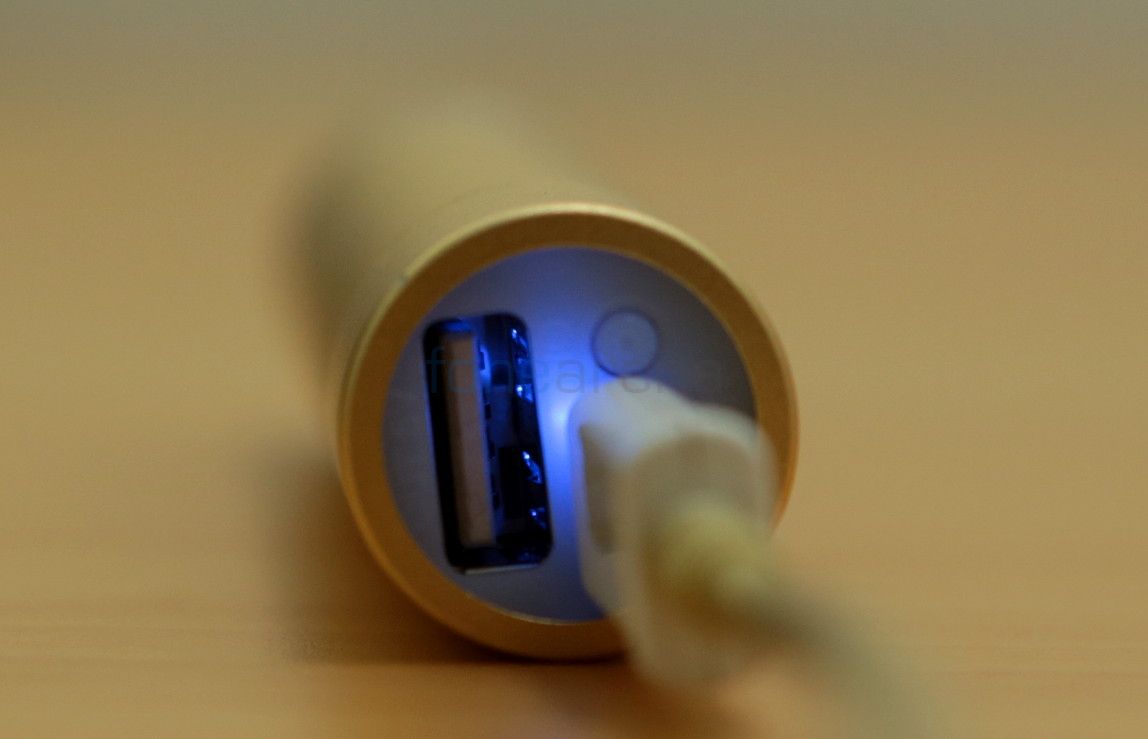 The LED light turns blue when the battery is full. It doesn't come with an indicator to notify you when the battery is low or how much juice is left, so that you can charge it when your are about to leave somewhere. The only way is to put it to charge until the battery is full.
Performance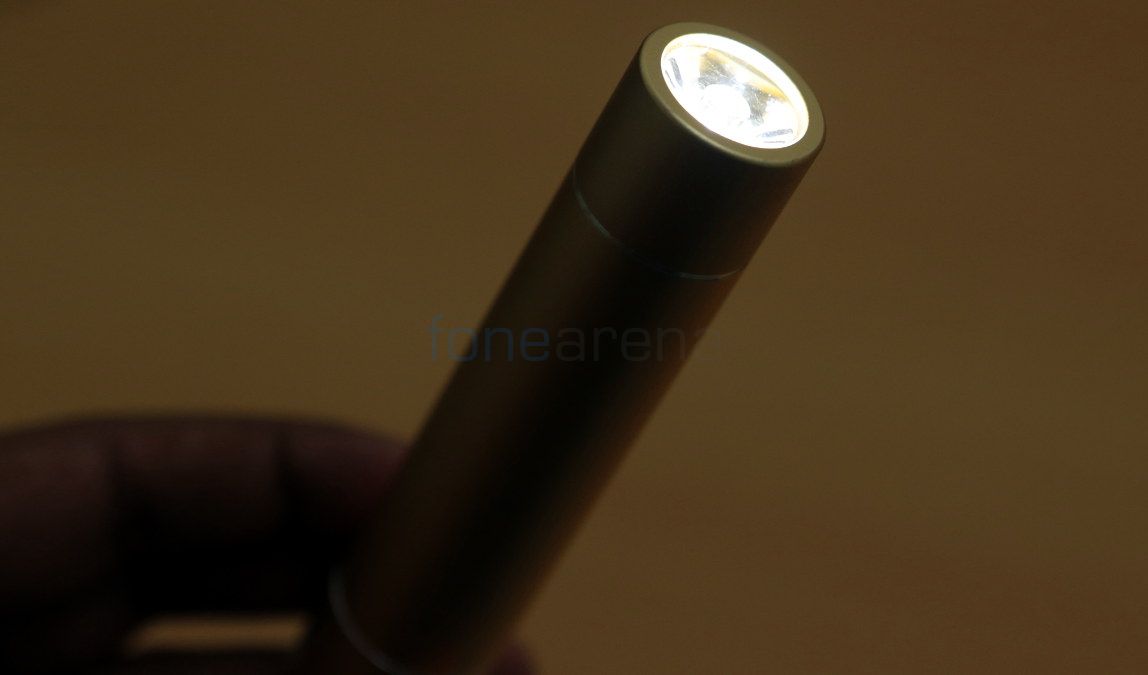 The 3000 mAh battery takes a couple of hours to charge. Once charged it can power any smartphone just by connecting a USB cable. Portable USB cables like NOMAD ChargeKey comes in handy, so that you can carry both these in your pocket while travelling, since these are compact. Since the Moto G has a 2070 mAh battery, it lasts up to one and half charge cycles, before it runs out of juice. This might vary depending on the usage of flash light too and the battery capacity of the smartphone. Since it offer only up to 1A output, you can't charge devices like iPad.
Conclusion
It is rare to see a portable charger that has solid build quality and a compact design like this these days. You can use the usual smartphone charger to power it easily and the portable torch-light comes in handy in case of emergency or when you are travelling during night. Priced at $14.99 (Rs. 900 approx.), the RAVPower Luster Mini Portable Charger is definitely recommended.
Pros
Solid build quality
Compact design
Built-in flashlight
Cons
Aluminum body is prone to scratches
Doesn't have battery life indicator