Blackphone will feature Nvidia's Tegra 4i chipset to handle application processing and the connectivity. Announced at the MWC 2014, the phone which is touted as the most secure phone. SGP, a joint venture of Silent Circle and Geeksphone have developed the Blackphone which went for pre order in February 24 costs $629 and will ship from June in US and Europe.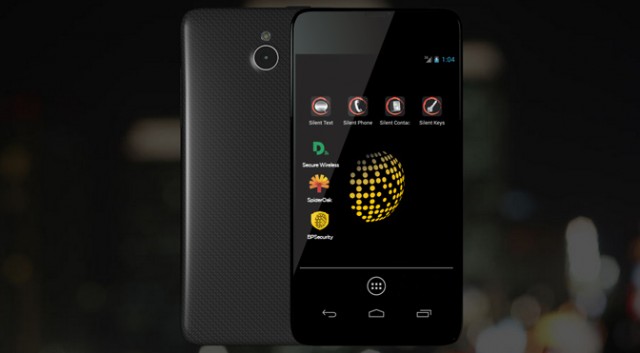 Tegra 4i has 60 custom GPU cores; a quad-core CPU based on ARM's Cortex-A9 r4 CPU, plus a fifth battery-saver core; and an integrated NVIDIA i500 LTE modem.
With Blackphone we have engineered a high-end smartphone rivaling the top devices on the market in terms of performance and user experience – and with comprehensive embedded privacy features as a crucial differentiator. NVIDIA's industry leadership and the compelling advantages of their Tegra 4i mobile processor make them a key partner in creating a disruptive product backed by the best components available.
said, Toby Weir-Jones, CEO of SGP Technologies SA.
The phone supports multiple LTE bands globally, including bands 4 and 7 in the U.S. and Canada, which support theoretical downlinks of 150 Mbps. It also runs over GSM and HSPA+.
Here are the specifications of the Blackphone
Runs of  PrivatOS built on top of Android 4.4 KitKat.
4.7″ IPS HD Display (1280×720 )
8MP rear Camera with LED Flash and 5MP front facing
16 GB memory and Micro SD card support
2000mA battery, bluetooth and WiFi support
Gravity sensor, light sensor, proximity sensor, and magnetic sensor