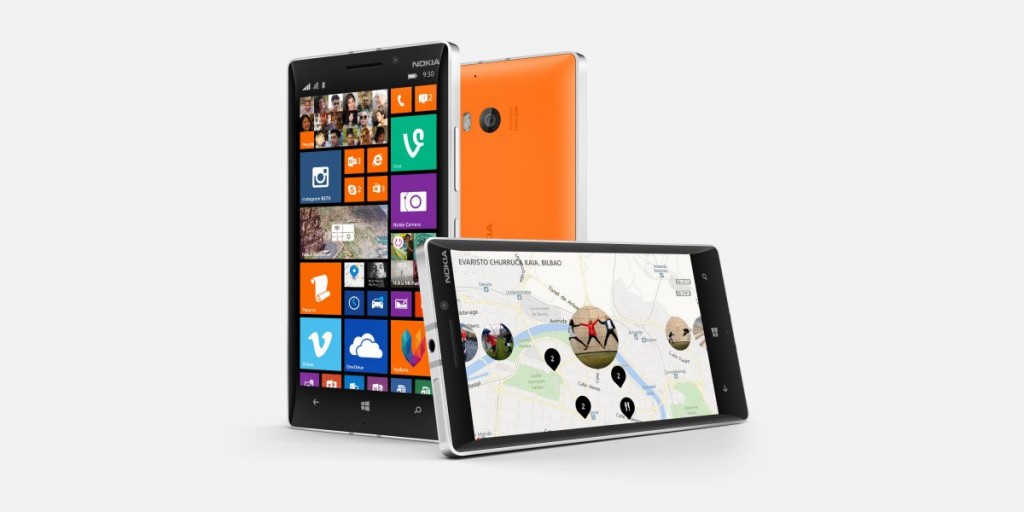 At Microsoft's BUILD conference, Stephen Elop took the stage and announced the new Nokia flagship ie the Lumia 930. The phone will ship with the latest release of Windows Phone dubbed as Windows Phone 8.1. Essentially the international variant of the Lumia Icon, it brings top of the line specifications with a very cool new design that is a departure from the Fabula design language. 
The phone has a 5 inch full HD display at the front and is being powered by a 2.2Ghz Snapdragon 800 processor. Users will get 32GB of storage onboard though unfortunately this cannot be expanded. The camera is a PureView module similar to that on the Lumia 1520 and is being accompanied by a dual LED flash. As you'd expect, the phone has built in optical image stabilization and will also come with the four directional microphones that were present on the Lumia 1520, Lumia Icon. Additionally it will have a new SensorCore feature that will gather distance and additional activity related data and tie it into Microsoft's Bing Health and Fitness apps. The SensorCore chip should function similar to the M7 unit on the iPhone 5s. The phone also includes Qi based wireless charging to power it's 2,420 mAh battery.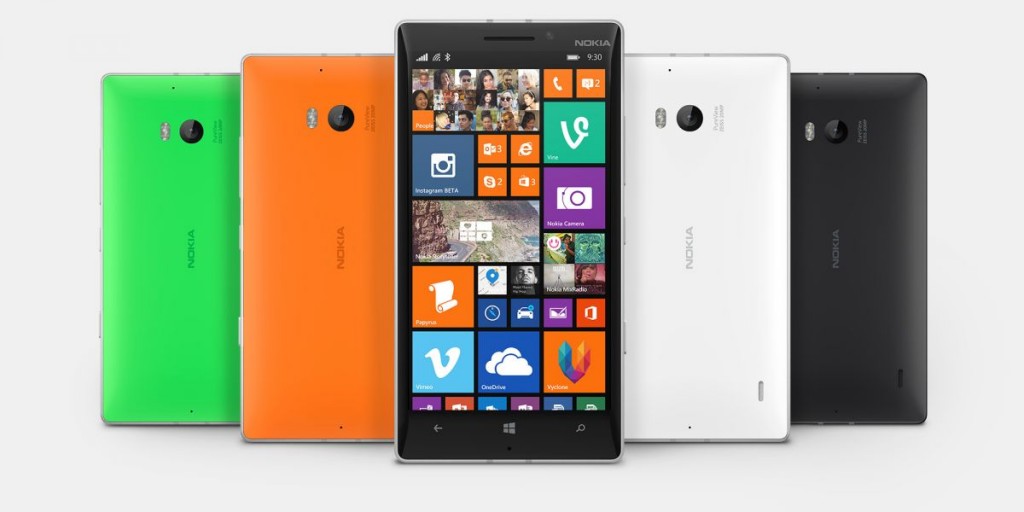 The differentiating factor really is in the software onboard and the design. With Windows Phone 8.1 on board, the device will have access to a whole host of new features including Cortana which is Microsoft's competitor to Google Now and Siri. A new Creative Studio app is also going to make a showing with a new feature called Living Images included in it. The Lumia 930 will launch in June in Europe first and will make its way to other markets over the next few months. Available in a range of colors including orange, green, black and white , the phone will be priced at about $599 before subsidies.