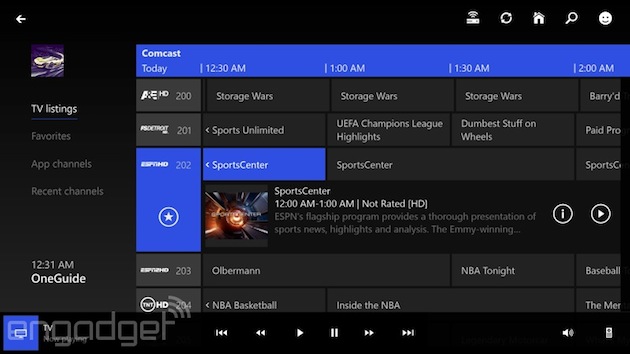 Xbox One, the latest gaming console from Microsoft, surprised a few by being the first console to have HDMI input for TV, and support for a unified TV channel guide, with voice activated navigation. The voice commands, using the next generation Kinect, might have performed well enough for most, but there is a better way to control the console now. Smartglass, the app that acts as the second screen input for Xbox One, is now in a separate beta channel which lets users preview the new and upcoming features. Amongst the latest features that are going to be added to this app later are support for One Guide, the channel guide that was initially usable only on the console, and a universal remote that can give out commands through the Kinect's IR blaster.
Read more: Xbox One release date in India
This new added functionality comes at a time when Microsoft is rolling out its TV integration features to other markets in Europe and Asia. Using the Smartglass app on either your Windows tablet or phone, one can change the channels in One Guide, add favorites, quickly change channels or just browse the listings without it being intrusive on the Xbox One's UI. And then there is the Universal remote that can let you control all the IR capable devices in your living room thanks to the Kinect's IR blaster. This has potential to evolve into home automation, we believe.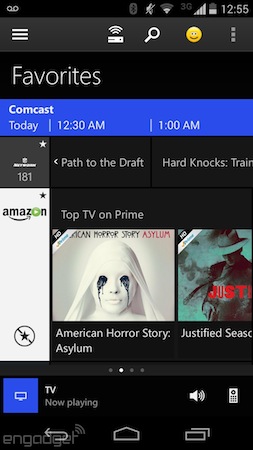 If you have a Xbox One right now, you can download the beta and try it out –
SmartGlass beta for Windows, for Windows Phone, for Android
The iOS version is not out yet, but anyway, here's a video of these new features demoed using Windows devices on the Xbox One
httpv://www.youtube.com/watch?v=J4mjCHKAilA
We might hear more about these features and more over the next few days, so stay tuned to the blog!
via Engadget