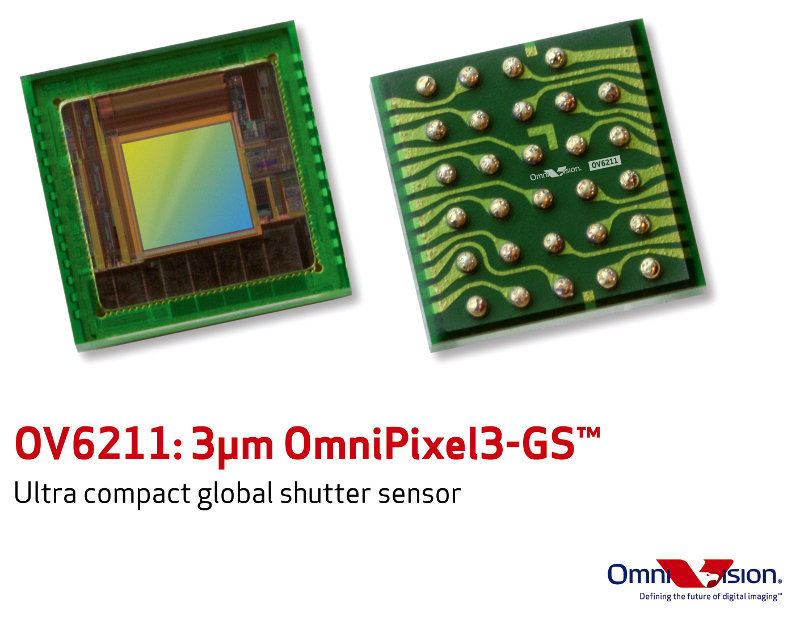 OmniVision Technologies has launched OV6211, the company's new ultra-compact, low-power global shutter sensor designed for notebooks, tablets, mobile phones, wearable electronics, gaming devices, security systems and more. It is the first global shutter sensor to capture 400 x 400 (square) resolution video at 120 frames per second (FPS), says the company. OmniVision sensor is already present in several smartphones from companies such as Gionee, Motorola, Xiaomi, Micromax and more.
The new sensor brings gesture recognition and tracking functions to mobile and wearable devices. It also has object and motion detection functionality and features a 3-micron OmniPixel3-GS global shutter pixel.
It features two low-power modes, the light sensing mode that wake the sensor only when the light has been detected and ultra-low power mode that reduces resolution and frame rates to conserve additional power.
Features of OmniVision OV6211
3 micron global shutter pixel
1/10.5-inch OV6211 fits into an ultra-compact 3.2 x 3.2 mm chip-scale package (CSP3)
Automatic black level calibration (ABLC)
Programmable controls for frame rate, mirror and flip, cropping and windowing
Supports output formats: 8/10-bit RAW
Supports images sizes: 400×400, 200×200, 100×100
Fast mode switching
Supports horizontal and vertical 2:1 and 4:1 monochrome subsampling
Supports 2×2 monochrome binning
Standard serial SCCB interface
Programmable SCCB device ID
One-lane MIPI serial output interface
Embedded 128 bits of one-time programmable (OTP) memory for part identification, etc.
Two on-chip phase lock loop (PLL)
Programmable I/O drive capability
Built-in 1.5V regulator for core
Built-in strobe control
Ultra low power mode for ambient light sensor
OmniVision has already started mass producing the OV6211 CameraChip sensor and would demo it during ISC West 2014 in Las Vegas from April 2-4.