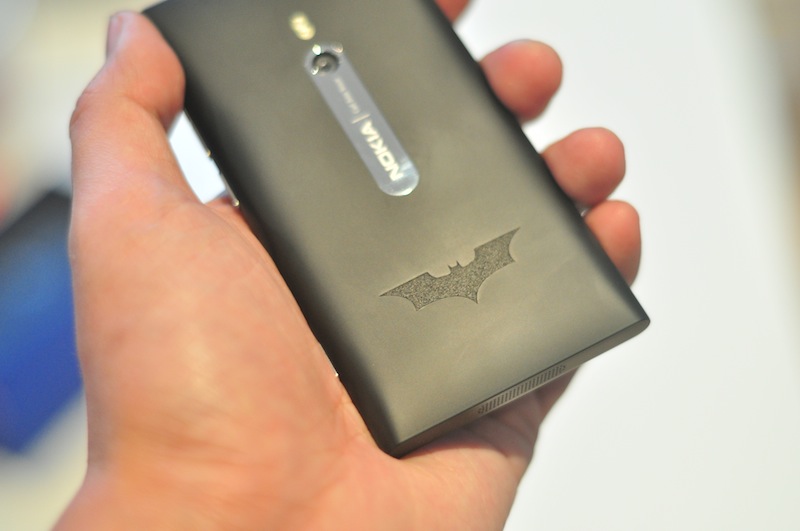 Nokia has launched the The Dark Knight Rises special edition Lumia 800 in India. It has Batman logo etched at the back as you can see in the image above.
It comes with exclusive Dark Knight app with video content and games preloaded on the phone and also has pre-loaded Dark Knight wallpapers, trailers, ringtones, etc. Other features and specifications are similar to the Lumia 800.
The Nokia Lumia 800 The Dark Knight Rises special edition is priced at Rs. 24,999 and would be available for purchase from the Official Nokia Store soon.
Since this a limited edition, only 200 units of the phone would be available. Do check our hands-on images and video of the phone.
[Update: You can now pre-order the Nokia Lumia 800 the Dark Knight Rises Limited Edition from the Nokia Store and Nokia Facebook App. You will also get a free The Dark Knight Rises Messenger Bag ]