Home » Android, LG, MWC 2011, News, Video
Gesture UI Key on the LG Optimus Black Demo !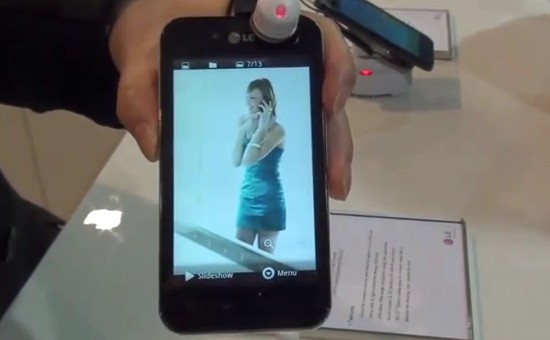 The LG Optimus Black has a really cool feature called the Gesture UI key which lets you zoom into photos ,pan around a photo(press and tilt), launch the camera app (press and shake the phone), scroll through homescreens and more. You can even tap on the phone to move to the next photo. Watch the video after the break for the proof
Looks like the phone has the key works along with an accelerometer and gyro sensor to do the cool stuff.