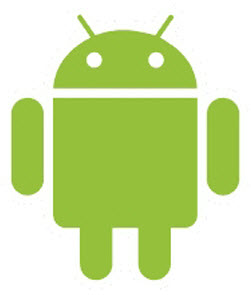 More than 40 tablets are expected to launch this week at the CES. Most of the tablets will be powered by the Google's upcoming operating System, the Android Honeycomb. The only tablets that caught our attention are the Motorola Droid Xoom and Toshiba's upcoming tablet with Nvidia's Tegra 2 dual core processor. According to the rumors, Android Honeycomb will not only require a high resolution display with minimum requirement up to 1280 x 720 pixels resolution, but it will also require a dual core processor. This is definitely a good news for those who are planning to buy Android tablets in the coming months.
Bobby Cha, Managing Director of Enspert, recently said to PC Magazine that, Enspert is currently working on tablets running FroYo, Honeycomb as well as Gingerbread. Android Honeycomb will require a dual-core ARM Cortex-A9 processor to "run properly". There is no restriction on the screen size, since Honeycomb can work on 7 inch tablets as well as 10 inch tablets with a minimum resolution of 1280 x 720 pixels.
If the rumors are true, then it will be a good news for most of us, who are planning to buy Android powered tablets, but it can be a bad news for one million Galaxy Tab owners and also for the buyers of other Android tablets. Galaxy Tab owners will not be able to update their OS to Honeycomb, and they might forever stuck with the Gingerbread OS. Bobby Cha also said that, Honeycomb will be shipped to manufacturers towards the end of January.